Patricia "Trish" Fitzgibbons Anderson '80, Elected 2006
Anderson holds a B.A. in English from Grinnell and an M.A. in Adlerian counseling and psychotherapy from the Adler Graduate School. She is a licensed marriage and family therapist in solo private practice, where she also offers family business consulting, mediation services, and postgraduate clinical supervision and mentoring. Anderson holds faculty appointments at Concordia University (St. Paul, Minn.) and Adler Graduate School (Richfield, Minn.). She worked in public relations for several years and as a freelance writer. Anderson also serves on the board of the Graywolf Press in Minneapolis. She is a past board member of the Minnesota Association of Marriage and Family Therapy and the Minnesota Women's Golf Association. Anderson was a member of the Grinnell Alumni Council from 1986–91, serving as president in 1990–91.
Robert F. Austin, Jr. '54, Elected 2003
After three years of service in the U.S. Air Force, Dr. Austin pursued a graduate degree in biology from Boston College and a doctor of medicine from Meharry Medical College. He completed his medical training with a pediatric residency at Upstate Medical Center, State University of New York, as well as with a fellowship in hematology from Tufts University, affiliated with Boston City Hospital. Following pediatric residency and fellowship in hematology, he established the pediatric hematology section at Upstate Medical Center, Syracuse, N.Y. Austin is president of R.J. Austin Consultant, Development, and Training in Houston, and has more than 46 years of experience as a pediatrician. He is founder of Project Medical Home through Texas Children's Pediatric Associates and served for five years as director of the first center. He is also assistant clinical professor of pediatrics at Baylor College of Medicine. He serves as the chairman of the advisory committee for the Michael E. DeBakey High School for Health Professions. He is on the board of directors for the Collaborative for Children. He received an honorary degree from Grinnell in 1996.
David B. Braman '75, Elected 2006
Braman graduated from Grinnell College in 1975 with a B.A. in biology. He holds an M.B.A. from the University of Denver and is also a chartered financial analyst. He lives in San Francisco, where he is a retired founding senior partner at Pantheon Ventures Inc., a well-known global investment management company specializing in private equity fund investment. Before joining Pantheon, he was a manager at U.S. West Inc., where he developed and managed its private equity investment program. Braman is married to Charlotte Read '75.

 
Laura M. Ferguson '90, Elected 2003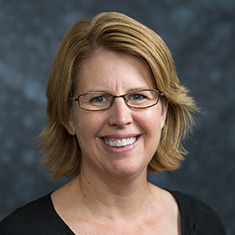 A Grinnell native, Dr. Ferguson graduated from Grinnell College with a degree in studio art in 1990. In 1995, she received her M.D. from the University of Iowa College of Medicine. Ferguson joined her father, Dr. David Ferguson, in practice in Grinnell. She was president of the medical staff from 2001 to 2003 and sits on the State of Iowa Prenatal Advisory Panel.



 
Shelley Floyd '72, Elected in 2011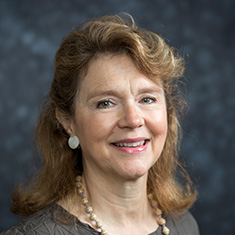 Floyd received an M.S. from the University of London and an M.B.A. from Stanford University. She is technical assistant to the chairman of Intel Corp. During her tenure at Intel, Floyd also worked in the office of the chief financial officer and as director of investor relations. Before joining Intel, she was an investment banker specializing in corporate finance for technology companies. She also was a member of the Grinnell College Board of Trustees from 1986 to 1994.


 
Harold "Hal" W. Fuson, Jr. '67, Elected 2004
Fuson earned an M.S. in journalism from Columbia University and a J.D. from Cleveland State University. He retired as executive vice president and chief operating officer of a California newspaper group after more than four decades as a journalist, teacher, and news executive. Fuson taught journalism at four colleges and provided legal advice to newspapers ranging from the Los Angeles Times to the Galesburg Register-Mail. Fuson is the recipient of a Grinnell Alumni Award and has served the College in a variety of volunteer capacities. His work in expanding and protecting First Amendment rights has been recognized nationally by the Media Law Resource Center and by state associations in California and Illinois. Fuson is immediate past chair of San Diego's Tony-winning Old Globe Theatre and serves as a director of Copley Press Inc., CNPA Services (a state newspaper association), the First Amendment Coalition, and the Center for the Image. He is married to Pam Crist Fuson '68.
Atul Gupta '88, Elected 2012
Gupta graduated from Grinnell College with a double major in physics and economics and a concentration in computer science. He worked as a research analyst identifying technology options to help Principal Financial Group (PFG), a $360 billion global financial services firm, gain a competitive advantage. He later served as director of international systems and was responsible for all overseas information technology operations of PFG, consisting of multiple companies located in nine countries. In 1991, Gupta founded Advanced Technologies Group to continue his interest in researching technology and identifying innovative ways to help organizations benefit from it. He was a founding member of the Technology Association of Iowa and has served as a board member of Iowa State University's Iowa Value Fund, which provides funding to projects that create innovative technology and generate high-tech jobs in Iowa. In 2009, he received the Iowa Governor's Volunteer of the Year Award.
I. Craig Henderson '63, Elected 2000
Dr. Henderson received a history degree from Grinnell and an M.D. from Columbia University in 1970. He is a nationally known expert on cancer, particularly breast cancer. While on the faculty of Harvard University, he built one of the country's first multidisciplinary breast clinics. In 1992, he established the Bay Area Breast Cancer Translational Research Program, funded by a National Cancer Institute Specialized Program of Research Excellence (SPORE) grant. For the World Health Organization, he chaired the Committee on Essential Drugs and was a member of the Expert Advisory Panel on Cancer. Other past roles include: CEO and chair, SEQUUS Pharmaceuticals; board member, ALZA Corp.; co-founder, Access Oncology Inc.; president, Keryx Biopharmaceuticals. Currently at the University of California-San Francisco, Henderson is an adjunct professor of medicine, sees patients, and participates in leading the SPORE program. A volunteer for several Grinnell alumni and career development programs, he received an alumni award in 1993 and an honorary Doctor of Science degree in 1994.
Susan Henken-Thielen '80
Serving as the 2014­–15 Grinnell College Alumni Council president, Henken-Thielen is an ex-officio Trustee. She has served on the council since 2009 and as a Grinnell Regional Admission Support Program (GRASP) volunteer since graduating. She graduated Phi Beta Kappa, earning a bachelor's with honors in psychology from Grinnell. She completed her M.B.A. at the Kellogg School of Management, Northwestern University, with concentrations in marketing, strategy, and industrial relations. She has led successful new initiatives in the education, health care, food industries, and medical device fields, including leadership roles with Pearson VUE, Cigna, and Novartis. 
Henken-Thielen is an active volunteer for educational, environmental, and community organizations. She is board vice-president of Minnesota Lakes and Rivers Advocates.
Steve Holtze '68, Elected 2002
Holtze graduated from Grinnell in 1968 with a degree in physics and has a B.S. and M.S. in civil engineering, both from Columbia University. He is chairman and majority owner of Magnolia Hotel Co., a hotel development and management company with properties in historic buildings in downtown Denver, Dallas, Houston, and Omaha, Neb. He is a member of Tau Beta Pi, the engineering honorary fraternity. He is married to Elizabeth Alexander Holtze '68.


 
Kihwan Kim '57, Elected 2003
Kim earned an M.A. in history from Yale University and a Ph.D. in economics from the University of California, Berkeley. He chairs the Seoul Financial Forum and is a distinguished visiting scholar at Korea Development Institute. After returning to the Republic of Korea in 1976, Kim was vice minister of trade and industry, chief economic policy coordinator and trade negotiator, and chief delegate to the North-South Inter-Korea Economic Talks. He has consulted at the World Bank and the Organization for Economic Cooperation and Development and served as visiting faculty at the University of Tokyo and UC-Berkeley. Kim was a senior adviser at the law and management-consulting firm Kim and Chang. During Korea's 1997–98 financial crisis, he was Korea's ambassador-at-large for economic affairs. He has been chair and CEO of Media Valley Inc., a Korean information-technology initiative; an adviser to Goldman Sachs, Asia; and international chair of the Pacific Economic Cooperation Council. In 2000, Kim received an honorary Doctor of Humane Letters degree from Grinnell College.
Clinton D. "Clint" Korver '89, Elected 2001
Korver graduated from Grinnell with a B.A. with honors in mathematics. He also holds an M.S. and Ph.D. from Stanford University in management sciences and engineering. He is a partner and co-founder at Ulu Ventures, a Silicon Valley venture capital firm investing in early-stage information technology companies. He is also a Kauffman fellow, co-founder and co-president of Stanford Angels & Entrepreneurs, and a venture partner at Crescendo Ventures. Prior to venture investing, Korver founded and led Outcome Software, Decision Street, The Decision Company, and Decision Quality International, all of which helped individuals or organizations make better decisions through software, consulting, or training. He regularly guest lectures at Stanford on entrepreneurship, decision-making, and ethics. He has taught ethical decision-making at both Stanford and Grinnell College and co-authored Ethics for the Real World (Harvard Business Press 2008).
Sylvia Kwan, Elected 2010
Kwan earned a B.S. in applied mathematics and computer science from Brown University and a Ph.D. in engineering-economic systems from Stanford University. She is a chartered financial analyst and is chief investment officer of SimplySmart Asset Management, a firm she co-founded in 2010 to provide individual investors with personalized global investment solutions. Prior to founding SimplySmart, she served as principal and chief investment officer for Structural Wealth and vice president of portfolio management at Financial Engines, where she oversaw the management of $14 billion in assets spanning more than 200,000 individual accounts. Her financial services experience also includes portfolio management positions at Charles Schwab Investment Management, where she was director of equity quantitative research, and at Boston Co., where she managed over $500 million in institutional fixed-income assets.
Tobi Klein Marcus '87, Elected 2014
A management consultant, Marcus focuses on nonprofit organizations and philanthropic advising. From 2007 to 2012, she held several leadership roles at the Community Foundation for Monterey County, the largest grant maker to nonprofits on California's central coast with more than $170 million in charitable assets. Previously, Marcus worked as a strategy consultant to a variety of nonprofit organizations. She also worked for Boston Consulting Group, an international strategic planning firm serving Fortune 500 clients.
Marcus has served in a number of leadership roles in the nonprofit community. She is currently a board member of United Way Monterey County. She holds a bachelor's with a major in sociology from Grinnell College. She earned her master's from the London School of Economics and Political Science and a doctorate in sociology from the University of Bristol.
Paul McCulley '79, Elected 2009; Inactive Status 2014
McCulley earned his M.B.A. from Columbia University's Graduate School of Business. He is chief economist at PIMCO, where he is a member of the investment committee, founding author of the research publication Global Central Bank Focus, as well as Macro Perspectives. A devout Keynesian and interpreter of the work of Hyman Minsky, McCulley coined the terms "Minsky moment" and "shadow banking system." At PIMCO, he appears regularly in the business media. He was also a member of the U.S. Treasury's Borrowing Advisory Committee (TBAC). McCulley spends a lot of time fishing and nurturing his family as a father. He also is an entrepreneur in angel investing opportunities and president of the Morgan le Fey Dreams Foundation, which he founded and endowed in 2006.
Susan Holden McCurry '71, Elected 2003
Holden McCurry graduated from Grinnell with a B.A. in psychology. From 1971 to 1975, she held several positions as director of preschools and day care centers while she continued her education in early childhood development and administration in San Diego. In 1978, she joined the family business, Holden's Foundation Seeds Inc., headquartered in Williamsburg, Iowa. Holden McCurry also served as chief financial officer for Hawaiian Research Ltd. in Molokai, Hawaii. Both companies specialized in seed research and development. She remained involved in the company until 1997, when Holden's Foundation Seeds was sold to Monsanto. Hawaiian Research Ltd. was also sold to Monsanto in 2000. Until 2002, she served as a consultant to Monsanto. Her current activities include serving as a board member for the Holden Family Foundation, Highland Ridge Retirement Community, and the University of Iowa Cancer Advocacy Board.
George Moose '66, Elected 2014
A career member of the U.S. Foreign Service, Moose attained the rank of career ambassador. He was U.S. ambassador to the Republic of Benin, 1983–1986, and to the Republic of Senegal, 1988–1991. From 1991 to 1992, he served as U.S. alternate representative to the United Nations Security Council. In 1993, he was appointed assistant secretary of state for African affairs, a position he occupied until 1997. From 1998 to 2001, he was U.S. permanent representative to the European office of the United Nations in Geneva.
Ambassador Moose is adjunct professor of practice at the Elliot School of International Affairs, George Washington University. He is vice chair of the U.S. Institute of Peace board of directors. Moose holds a bachelor's in American studies from Grinnell, which also awarded him an honorary doctor of laws degree.
Karen E. Shaff, Elected 2007
Shaff is executive vice president, general counsel, and secretary for Principal Financial Group, where she is responsible for the law and government relations departments. Before joining Principal in 1982, Shaff was an associate with the law firm of Austin and Gaudineer in Des Moines, Iowa. She holds a law degree from Drake University Law School after obtaining her B.A. from Northwestern University in political science. She is a former board member and past president of the Association of Life Insurance Counsel; a member of the American, Iowa state, and Polk County Bar associations and the Association of Corporate Counsel; and a past member of the Iowa State Bar Association Committee on Professional Ethics and Conduct (1984–1989) and the Iowa State Bar Association board of governors (1989–1995). Shaff is a director of GuideOne Mutual Insurance Co. and Sargasso Mutual Insurance Co. She is also chair of the Animal Rescue League of Iowa's advisory council.
M. Anne Campbell Spence '66, Elected 2001
Spence earned a B.A. in biology from Grinnell in 1966. After earning a Ph.D. in human genetics from the University of Hawaii in 1969, she received the National Institutes of Health postdoctoral fellowship at the University of North Carolina. She is professor emerita in the Department of Pediatrics, University of California-Irvine. Among her positions, she served as associate dean in the graduate division at University of California-Los Angeles and vice chancellor of academic programs at the UC-Irvine. An active teacher, her research in human genetics has focused on neurological and physical birth defects. She has been a member of the American Society of Human Genetics, the Genetics Society of America, and the Behavioral Genetics Association. In 1979, Spence received the Woman of Science Award at UCLA, and Grinnell awarded her an honorary degree in 1999. In 2001, she received the annual leadership award from the International Genetic Epidemiology Society.
Joel R. Spiegel '78, Elected 2007
Spiegel received a B.A. in biology from Grinnell. Before retiring, he was a vice president of Amazon.com, responsible for all of the company's website technology development. He launched Amazon.com's marketplace businesses. Prior to joining Amazon.com, he held a variety of management and software development positions at Microsoft, Apple Computer, Hewlett Packard, and VisiCorp. Joel spent a year as a VISTA volunteer working with the Northern Cheyenne Tribe in Lame Deer, Mont. He is a named inventor on over two dozen U.S. patents.
Barrett W. Thomas '97, Elected 2005
Thomas received a B.A. in mathematics/economics with honors from Grinnell and holds M.S. and Ph.D. degrees in industrial and operations engineering from the University of Michigan. He is an associate professor with tenure in the Department of Management Sciences at the University of Iowa and holds as well as an appointment in the applied mathematics and computational sciences program. Until recently, Thomas was also faculty director of the Strategic Innovation Career Academy in the full-time M.B.A. program at the Tippie School of Management. His areas of expertise are process improvement, logistics, vehicle routing, dynamic programming, and heuristic search. Thomas was inducted into Phi Beta Kappa in 1997. He is active in his field as a speaker, researcher, and as an editor and referee for peer-reviewed journals.
Matthew E. Welch '96, Elected 2013
Welch is chief operating officer at the Sustainability Accounting Standards Board (SASB). He is responsible for growing the organization and extending its standards-setting work to professional education, training, and certification programs. Welch has focused his career on education enterprises, helping students, teachers, and schools to improve learning outcomes and scale up great programs. He has worked in several areas of education, including international education, K–12, test prep, and professional training. He has worked in nonprofit and for-profit sectors, for organizations and companies such as the Rotary Foundation, Kaplan Inc., Teachscape, Junyo Learning Analytics, and the Institute of International Education. Welch graduated from Grinnell in 1996 with honors for majors in Spanish and theatre. He earned an M.P.A. from Columbia University, where he studied business, education, and public policy. Welch has been an active volunteer for the College since graduation, working with admissions recruiting and career advising for current students. He served on the Alumni Council from 2007 to 2013 and was its president during the 2012–13 academic year.
Eric E. Whitaker '87, Elected 2008
Dr. Whitaker earned a master's of public health from Harvard in 1991 and a medical degree from the University of Chicago Pritzker School of Medicine in 1993. He completed his primary care and internal medicine residency at San Francisco General Hospital. In 2003, Dr. Whitaker became director of the Illinois State Department of Public Health. In 2007, he joined the University of Chicago Medical Center as its executive vice president for strategic alliances. His appointment at the University of Chicago included responsibility for community-based research to build a network of partnerships to broaden urban medical services. Prior to 2003, Whitaker was an attending physician in internal medicine at John H. Stroger, Jr. Hospital's collaborative research unit. In 1998, he helped found Project Brotherhood: a Black Men's Clinic, a weekly clinic for African-American men housed in Woodlawn Adult Health Center on Chicago's South Side. Whitaker also is an assistant professor at Rush Medical College's Department of Medicine and Preventive Medicine and maintains his clinical association with Project Brotherhood.
David White '90, Elected 1999
White is national executive director and chief negotiator of the Screen Actors Guild-American Federation of Television and Radio Artist (SAG-AFTRA). Prior to rejoining SAG-AFTRA, where he previously served as general counsel from 2002 to 2006, White was managing principal of Los Angeles-based Entertainment Strategies Group, providing consulting services to the entertainment industry. Before joining the executive ranks of SAG-AFTRA, White was a labor and employment attorney at O'Melveny & Myers LLP.
A Rhodes Scholar, White is a graduate of Grinnell College and Stanford Law School. He is board chair of the SAG-Producers Pension and Health Plans, a member and former chair of the Board of Trustees of Grinnell College, and a member and former vice chair of the Industry Advancement and Cooperative Fund. He is a trustee of the AFTRA Health and Retirement Funds and a board member of the Motion Picture and Television Fund, SAG Foundation, the Actors Fund, and Volunteers of America–Greater Los Angeles. Previously, he served as a Los Angeles area commissioner for urban planning and development. He has been a contributing writer for Los Angeles Lawyer, has been featured in various publications including Los Angeles Magazine, and has served as a commentator on national and industry publications and radio shows. He has received numerous awards throughout his career, including the John M. Langston Bar Association's Attorney of the Year award (2014) and the National Bar Association's Entertainment, Sports and Art Law Section Attorney of the Year (2010).
Connie Wimer, Elected 2014
A business leader, Wimer is owner and chair of Business Publications Corp. in Des Moines, Iowa. The company publishes 25 local and regional print and digital products and provides custom publishing and book publishing services. She attended Morningside College and serves on the institution's board and on the boards of other organizations in Iowa and around the country. Wimer's civic leadership includes service on many fundraising committees and her current work promoting gender equity. She formerly owned Iowa Title Co. She is also founder of Winefest Des Moines. Wimer has chaired the Des Moines Chamber of Commerce and the National Alliance of Area Business Publications and was inducted into Greater Des Moines Committee's Business Hall of Fame — the first woman to accomplish any of those feats. She also was inducted into the Iowa Women's Hall of Fame.
Henry T. Wingate '69, Elected 2000
Wingate graduated from Grinnell in 1969 with a B.A. in philosophy and received a law degree from Yale University in 1972. After serving with the offices of the U.S. attorney and district attorney in Mississippi, he became in 1985 the first African American appointed to Mississippi's federal bench. He continues to serve as federal judge for the Southern District of Mississippi. Earlier, he served in the U.S. Navy's Judge Advocate General's Corps and taught at Golden Gate University, Mississippi College School of Law, Mississippi Judicial College, and the University of Houston Law Center. He has won several national and local service awards and has been active in community affairs in Jackson, Miss. He received an honorary degree from Grinnell in 1986.