Class of 2014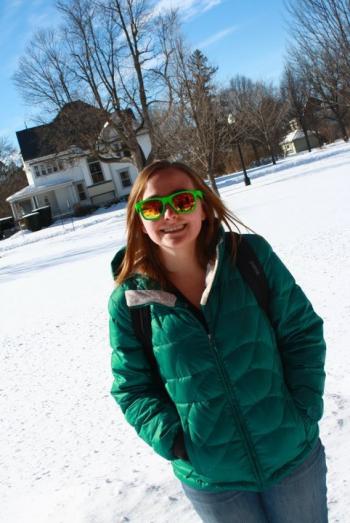 Linda Beigel '14
I've always been a feminist, and so I was very excited to be able to take the Intro GWSS class with Professor Astrid Henry this semester. I love the field of GWSS even more than I expected I would--it is rich and varied, covering both fascinating theory and real and practical applications. I look forward to exploring it in the rest of my time here at Grinnell and for the rest of my life. I believe that my GWSS major, combined with a double major in French, will put me on the road towards effecting real and lasting change in the world. My current goal is to enter the field of social work after graduation and help to fight against the interlocking forces of oppression that can cause so much pain to young women.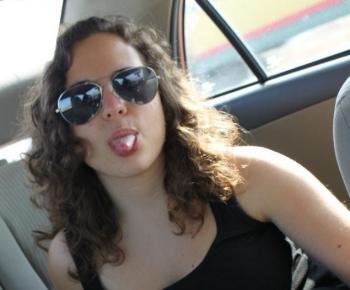 Sapir Blau '14
My name is Sapir and I am a double Economics and GWSS major. I am from Israel and I grew up in Romania for many years. I took my first GWSS course during my second year and was astounded and excited by how much the topics resonated with my world perspective. It was like all my ideals, values and expectations for our society where placed under this word called feminism and guess what you can even get academic acknowledgment for what I have always seen as basic social justice. GWSS became important to me because it was an academic and fun way to explore my social perspective. I think that whatever area of study we are interested in, a part of that involves our view and hopes for the society we live in and what we would like to see manifest. In my economics and political interests GWSS shapes my perspective, providing me with the language to make my arguments and challenging my original opinions about the way my other areas of study are constructed and function in our community. I currently intern for a DC public affairs consulting firm focusing on counterterrorism, energy-security and nonproliferation and my GWSS background provides me a unique understanding of social justice and how our work interlinks to the economic, political and military focus areas of our work.
Allis Conley '14
As a feminist who grew up in conservative Nebraska without a like-minded community, Grinnell's long tradition of social justice and its blossoming Gender, Women's, and Sexuality Studies program was extremely appealing to me. I immediately fell in love with the department, and by the end of my first year, I declared with Professor Astrid Henry and became the class of 2014's first GWSS major. Although there isn't a facet of the subject I don't like, my Nebraskan roots have made me especially passionate about reproductive justice and red state activism. I am also interested in the media, its portrayal of gender, and the ways it shapes adolescence and body image. I hope my studies with the GWSS department will lead me to work in grass-roots activism and continue Grinnell's legacy of passionate social involvement.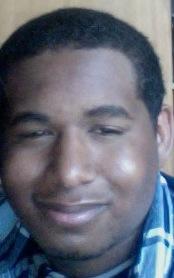 Javon Garcia '14
I'm Javon Garcia, a third-year from Laurel, Maryland. I will be declaring a major in Gender, Women's, and Sexuality Studies. I have chosen to declare a major in GWSS because coming into Grinnell, I was very ashamed of my sexuality and thought that I had something wrong with me. After taking Intro to GWSS with Professor Astrid Henry and learning about LBGTQ Studies and Queer Theory, I came to realize that there is absolutely nothing wrong with me. Through my GWSS classes I gained insight into sexuality and gender and how they're both constructed through societal standards. GWSS has helped spark my immense passion for LBGTQ Studies and Feminist Theory and now I can truly say that I am proud of my sexuality. I aspire to use my GWSS skills in law school after Grinnell; I want to become a Human Rights Lawyer focused on LBGTQ Rights. In my freetime, I write a blog on masculinity studies, which you should check out!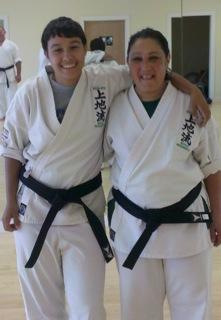 Izzy Leo '14
Hello! My name is Izzy and I'm a third-year Anthropology and Gender, Women's, and Sexuality Studies double major from Northampton, Massachusetts. Coming to Grinnell, I knew I wanted to major in anthropology because I've always been interested in all four sub-fields of the discipline. I hadn't considered GWSS as a major until I decided to take Intro with Lakesia Johnson. That class has made me examine how my personal history has influenced my decisions. I was raised by a Puerto Rican, Syrian, Irish, and Scottish feminist mother from NYC and pro-feminist father from Wilhelmshaven, Germany. My parents instilled in me a passion for political activism and general agitation, which eventually led me to take a class on the Holocaust in high school. I found that Holocaust and genocide studies was something I was really passionate about and would like to pursue a graduate degree in at some point. I'm particularly intrigued by how these conflicts affect women and the role gender plays in how genocides are perpetrated. GWSS and Anthropology will give me the tools I need to better understand Holocaust and Genocide Studies.
Class of 2015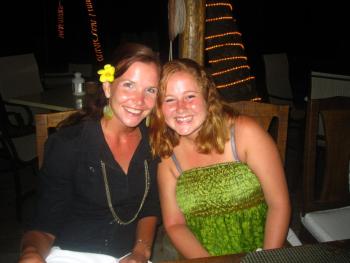 Anna Banker '15
My name is Anna Banker and I am a second-year GWSS major from the outskirts of Boston, MA. I came to Grinnell to pursue my passions in the world of academia, assuming that I would need to wait at least a year to accurately identify these passions. However, after taking Professor Henry's Introduction to GWSS course this past fall and supplementing the course with my own subsequent research and engagement, I have found a clear direction for my scholarship. The GWSS major fulfills my educational objectives because its subject matter and interdisciplinary nature both inspire and challenge me. I want to study GWSS because it challenges me to question everything I have been taught about gender and sexuality. GWSS provides me with the perfect academic framework through which I can cultivate a meaningful career of social engagement and activism. Most of all, though, I want to study GWSS because it inspires me each and every day to make a change in my own life, and after that, get out there and change the world.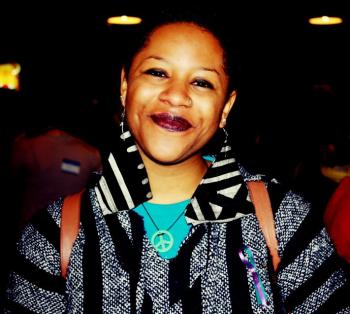 Briona Butler '15
i'm briona butler, a 2nd yr gwss & religious studies double major . it's hard to put a finger on exactly "when i became a feminist" but i began an internship for Men Can Stop Rape, a non-profit that focuses on creating different ideals of masculinities making men more pro-active in creating cultures free from violence against women, when I was 15 . that organization is where i began learning about how diverse a field of study feminism is and all the forms it takes in individual lives . although, i didn't know many of my peers at home in DC doing work like that so taking my intro to gwsss class 1st yr was pretty much a life-saver; i found people who share my ideals and vision, in many regards . i can articulate myself better--why i feel and believe what i do. i really feel gwss is a self-transformative field of study; we're constantly holding ourselves accountable to our scholarship and that's why i have so much respect for the field . and i like dressing up :)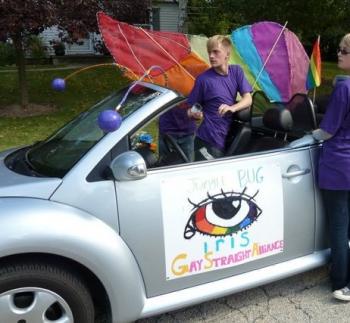 Scott Olson '15
When I was deciding between different colleges, one of Grinnell's biggest selling points for me was its Gender, Women's and Sexuality Studies program. Most of the places I had applied had programs called "Women's Studies" or "Feminist Studies," but Grinnell was among the few that had a program which in its title encompassed sexuality and gender. This to me was important because as a founder of a Gay-Straight Alliance at my high school, I have invested a lot of time into LGBT and Queer activism, and a great deal of my own passion surrounds sexuality and gender. It was important to me that my course of study not limit itself to only women's inequality. What I experienced in Intro to GWSS with Professor Astrid Henry was nothing short of having my entire perception of the world in which I live turned on its head. From the concepts discussed in Intro alone I have gained more tools for understanding and working against inequality than I could have imagined. From an LGBT and queer activist's perspective, this sets GWSS above everything else offered at Grinnell.
Class of 2016
Hannah Kelley '16
Hey there. I'm Hannah Kelley and I'm a GWSS/Studio Art double major. I've lived in a lot of places, but currently I live in a tiny town out in the middle of Missouri.
I wandered around Grinnell like a lost little lamb for about a semester until I took my first GWSS class – and then I found my purpose in life. It was kind of like that whole "click" thing Betty Friedan talked about, except instead of realizing that I was a confused, depressed drone of a housewife, I realized that I'm not alone with all the crazy messages we get surrounding sex, body image, abuse, gender roles and sexual preferences. Some days, I think my GWSS classes are more like therapy sessions than simply essays and homework. I figured out a lot of stuff about myself that I had never paused to question before and I want everybody else to have this same experience. 
I still don't know what I want to do with my life, but I do know that when I'm sitting in class, discussing a reading over the definition of "queer" or media representations of the female body, that I must be doing something right.