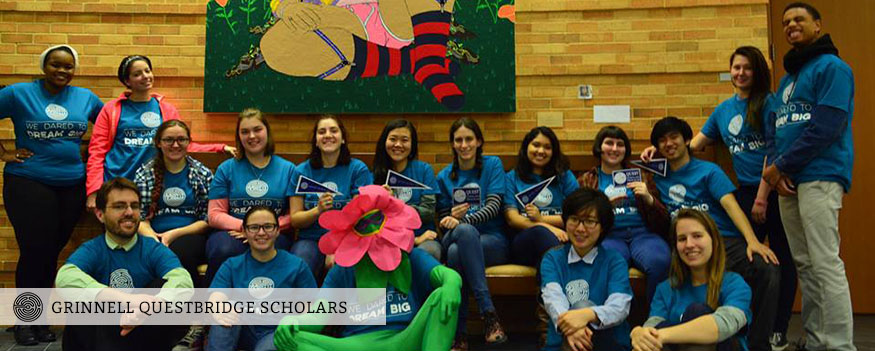 (Photo courtesy of QuestBridge)
Grinnell is proud of our partnership with QuestBridge, a national non-profit organization dedicated to connecting high-achieving, under-served high school students with educational opportunities at some of the best colleges and universities in the U.S. Every year, QuestBridge provides low-income high school students across the U.S. with these opportunities through its College Prep Scholarship program and National College Match program. We're also honored to participate in Questbridge's three National College Admissions Conferences every year.
"I first learned about Grinnell at the QuestBridge National College Admissions Conference I attended at Princeton the summer before my senior year. I had only heard about the school in passing, and it wasn't really on my radar. However, I remember seeing the pamphlets at the table  and talking with Patty Amador-Lacson from Admission and thinking to myself, 'I should look into this some more.' Nothing felt quite as right for me as Grinnell. I did not feel like my quirks fit other campus cultures. So that evening, I began looking over the Grinnell website, and I knew I wanted to attend Grinnell. The commitment to social justice and the passion for learning were what I wanted in a school. I wanted to attend a school [where students] thought critically about the world around them, no matter the topic; I wanted a breadth in curriculum, with very few required classes; but most of all, I wanted to belong to a student body where everyone is always passionate about something, where everyone brings their rich  experiences to the table, where I grow as a person because of those around me."
- Tim Burnette '19, Bedford, VA