Best selling and award winning author Hugo Hamilton will read from his work and discuss writing on Thursday, November 3, as part of the Writers@Grinnell series at Grinnell College. The event, which is free and open to the public, will start at 7:30 p.m. in the Faulconer Gallery in the Bucksbaum Center for the Arts.
Hugo Hamilton is the best-selling author of The Speckled People (4th Estate- Harper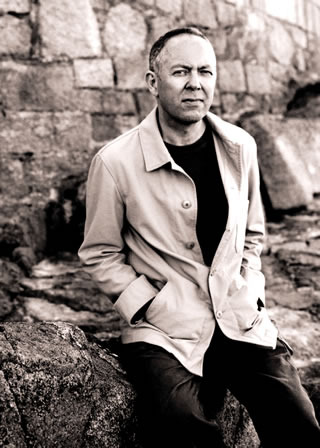 Perennial), a German-Irish memoir of his unique experience growing up in Dublin with a fervent Irish nationalist father and German mother whose family opposed the Nazis and who came to Ireland in the aftermath of World War II. Hailed by Colm Tóibín as a "masterpiece" and an "instant classic" by Colum McCann, Hamilton's account of a family locked in a "language war" in which his father prohibited the use of English in the home, addresses all the "great issues of the 20th century"( Nuala O Faolain). Joseph O Connor described The Speckled People as a "book for our times and perhaps for all time." It won the prestigious Prix Femina étranger in France, as well as the Berto Prize in Italy, and appeared on The New York Times notable books list. Hamilton's equally rich and compelling second memoir The Sailor in the Wardrobe continues the story of this complex dual upbringing and has also been widely praised as an "enchanting piece of work" (Terry Eagleton).
In addition to his memoirs, which have been transformed into screen plays and performed in Dublin theatre venues, Hamilton is the acclaimed author of six novels and one collection of short stories, all of which reflect on the increasingly compelling issues of cultural divisions and belonging. His novel Disguise (4th Estate 2008) picks up this central theme of identity by exploring the life of a three year old Jewish boy who replaced a German child of the same age, lost in the bombing at the end of World War.
Hugo Hamilton is currently visiting Grinnell College as the John R. Heath Visiting Professor, for fall semester 2016.