September 15 2009 03:23 am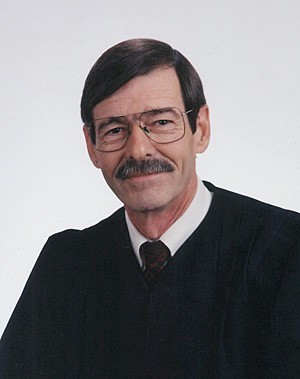 I knew Jim from the time that he was a senior at Grinnell College and I was on the admission staff. He and Judge Dale Mossey '68 and I started at the University Law School together in the fall of 1968, an incredible year of presidential resignation, two assassinations, exploding Democratic convention, a close race for the presidency, and the war in Vietnam.
The demand for soldiers caused both Jim and Dale to be drafted after one semester, to return to the law school class of 1973. That same war had caused our original class of 1971 to start with 50 fewer students and 18 women, seven more than the prior class, and 15 more than the class of 1969.
My favorite Jim Wilson story is the golf game that wasn't.
I was scheduled to argue Huntley v. Huntley before the Court of Appeals in Bemidji, Minn., on a summer morning. So I arranged to meet Jim, then city and county attorney in Bagley, for a round of golf in with Terry Holter in Bemidji. The day came, bright and sunny, and coincided with Gov. Perpich's decision time for a judgeship in that area. Jim was a finalist, and had heard that Rudy didn't want a bunch "golf-playing judges." Jim worried that the call would come while we were on the course, to his regret. Thus, I had a fine time with my new friend Terry, while Jim awaited the call — ultimately received by Peter Cannon!
Fortunately, Jim was appointed to the next vacancy, Roseau, to Carol's everlasting delight. When David Ten Eyck '76 was appointed in Brainerd, that made four graduates of our small Iowa liberal arts college on the Minnesota Bench, a source of pride for all of us.
We saw each other at bar and judge conventions until his memory began to fade. He was kind enough to let me dance with Carol. Of course, he hated dancing himself, so was not grudging.
Myrna and I visited with Jim at the assisted living facility in Roseau a year ago last May on our trip to and from Winnipeg for a barbershop contest. We had great visits, both remembering more than we expected. He was as gracious in his handling of his memory loss as anyone I have met.
We will miss him terribly, even as the bench in the sprawling 9th District has missed him for years and much too early.
Originally published as an online web extra for The Grinnell Magazine, Fall 2009