GRINNELL, IA— Two Grinnell College alumni have been awarded Joseph F. Wall Alumni Service Awards of $25,000 each for service projects in their selected non-profit organizations.
The Wall Alumni Service Awards are named for the late Joseph F. Wall, a Grinnell College alumnus and long-time professor of history who inspired an ideal of social responsibility in his Grinnell students. The awards provide financial support for Grinnell graduates to engage in service projects, programs, and organizations that are dedicated to improving the lives of others.
Since the inception of the Wall awards in 1996, more than $500,000 has been distributed to the service projects of more than 30 Grinnellians.
The 2010 Wall Alumni Service Award winners are: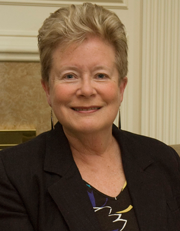 Catherine Foster Alter, a 1960 Grinnell graduate, will use her Wall Alumni Service Award to provide start-up funds for an after-school phonics reading program for children in public housing in Asheville, N.C.
Throughout her 40-year social work career, Alter worked to build networks and collaborations for social change at the community level--strategies that she will apply to the Asheville education project in her "retirement."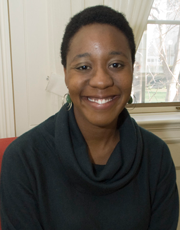 Rebecca Mwase, a 2007 Grinnell graduate, will use the Wall Alumni Service Award to expand involvement in the Individuals Relating and Overcoming Conflict (iROC) program for at-risk youth at a New Orleans high school.
Mwase, who is an arts educator, will teach students how to create healthy relationships through theatre games, writing, skits, and other arts-related activities.
The Wall Alumni Service Awards are open to all graduates of Grinnell College with a service commitment to benefit others.
Grinnell College is a nationally recognized, private, four-year, liberal arts college located in Grinnell, Iowa. Founded in 1846, Grinnell enrolls 1,600 students from all 50 states and from as many international countries in more than 26 major fields, interdisciplinary concentrations, and pre-professional programs.
-30-