Grinnell, IA - The Grinnell College Board of Trustees elected new officers and re-elected eight trustees to four-year terms at its spring meeting.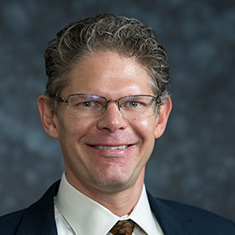 Clinton D. "Clint" Korver, a 1989 Grinnell graduate and venture capitalist from Atherton, Calif., was elected chair of the board, serving a two-year term. Elected as vice chairs were Laura Ferguson, a 1990 Grinnell graduate and Grinnell, Ia., family physician, and Paul Risser, a 1961 Grinnell graduate and nationally recognized biologist and university administrator from Norman, Okla.
Re-elected to the board were:
Robert F. Austin, a 1954 graduate and retired Houston, Tex., pediatrician,
Kihwan Kim of Seoul, Korea, who leads the Seoul Financial Forum and is a 1957 graduate,
Susan Holden McCurry, board member of the Holden Family Foundation and a 1971 graduate from Coralville, Ia., and Naples, Fla., o Karen Shaff, executive vice-president and general counsel of Principal Financial Group, Des Moines,
Joel Spiegel of Woodinville, Wash., a 1978 graduate and retired vice-president of Amazon.com,
David White, national executive director of the Screen Actors Guild, Los Angeles, and a 1990 graduate, and o Ferguson and Risser, who were also re-elected to four-year terms.
Grinnell College is a nationally recognized, private, four-year, liberal arts college located in Grinnell, Iowa. Founded in 1846, Grinnell enrolls 1,600 students from all 50 states and from as many international countries in more than 26 major fields, interdisciplinary concentrations, and pre-professional programs.
-30-