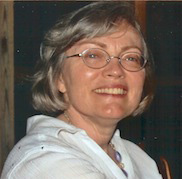 Leading anthropology scholar Katherine Verdery, who studied her own surveillance file from Romania's secret police force, will discuss the anthropology of the Romanian secret police during the first Scholars' Convocation of the spring semester on Thursday, Jan. 28.
The free, public event, "Surveillance Techniques of the Romanian Secret Police" begins at 11 a.m. in Joe Rosenfield '25 Center, Room 101.
Verdery is the Julien J. Studley Faculty Scholar and Distinguished Professor of Anthropology at the Graduate Center of the City University of New York. In addition to CUNY, she has taught at Johns Hopkins University and the University of Michigan.
A past president of the American Association of Slavic Studies, Verdery is considered one of the world's leading anthropologists of Eastern Europe and has been doing fieldwork in Romania since 1973. Her work, emphasizing themes of inequality, nationalism, and political economy, has earned seven book prizes, including the 2013 Society for Romanian Studies Biennial Book Prize.
Her research on the secret police began in 2008 when she obtained a copy of her own surveillance file from the Securitate, Romania's secret police force. She read the files as if they were field notes of an anthropologist, seeking to reproduce the attitudes, worldview, and goals of the officers and informers who spied on her.
Verdery noted that the Romanian secret police always assumed she was a spy, not a scholar, because her research methods closely resembled their own tactics. She concluded that the methods of the police in tracking suspects and seeking dissidents often closely resembled the modern technique of social network analysis, since the police force was extremely interested in disrupting the social networks of potential dissidents and reincorporating them into the more politically acceptable sphere of Romanian life.
Verdery has published a book on her findings, Secrets and Truth: Ethnography in the Archives of Romania's Secret Police, and is working on a second, My Life as a Spy: Memoirs of a Cold War Anthropologist.