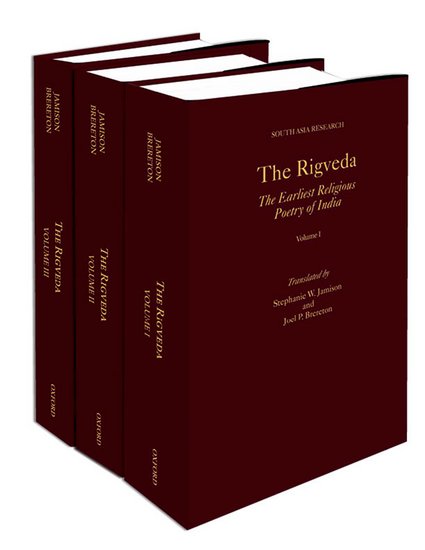 The Rig Veda, the oldest Sanskrit text, remains one of its most challenging and enigmatic. Consisting of over a thousand intricate praise hymns dedicated to a variety of divinities, it showcases the work of its many poets, who proudly display their skill and verbal trickery in service of their gods and mortal patrons.
These poets are inheritors of the Indo-Iranian and Indo-European poetic tradition, but they also are self-conscious innovators and manipulators of that tradition. The boast "I make new the song born of old" (RV III.31.19), one of many such statements in the text, encapsulates this dual focus.
Professor Stephanie W. Jamison will present a "Discussion on Translating the Rig Veda" at 5:30 p.m. Monday, Feb. 15, in ARH Room 120.
Jamison was trained as a historical and Indo-European linguist, but for many years has concentrated on Indo-Iranian, especially (Vedic) Sanskrit and Middle Indo-Aryan languages and textual materials.
She works not only on language and linguistics, but also literature and poetics, religion and law, mythology and ritual, and gender studies in these languages, and she is also interested in comparative mythology and poetics, especially with Greek materials.
Grinnell welcomes and encourages the participation of people with disabilities. You can request accommodations from Conference Operations and Events.