More than 1,100 Grinnell College alumni, friends, and family will return to campus for the College's 137th Alumni Reunion Weekend.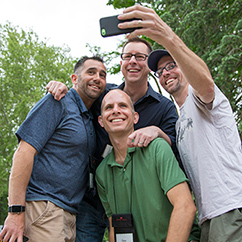 Alumni from from 48 states, the District of Columbia, and 11 foreign countries including South Africa, Ireland, Japan, Taiwan, Germany, Hong Kong, India, and Costa Rica will return to Grinnell from June 3 to June 5.  
Reunion is one of the College's biggest social events with parties, dances, dinners, and family activities.
Other weekend highlights include:
an all-Reunion picnic,
a special Honor G reception highlighting Grinnell athletics,
a 5K fun run,
class dinners,
bike and walking tours of the campus and community,
and a "Music in the Park" community concert by "The Loggia Patrol," composed of alumni from the class of 1976.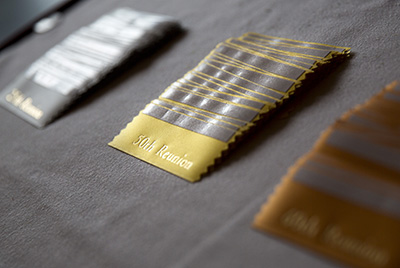 The 50th reunion class of 1966 has organized a series of "Grinnell Talks" with themes that range from flying upside down in aerial aerobatic competitions to coping with mid-life career changes.
Ten alumni will receive awards for service to their professions, the College, and community.
A number of special presentations are planned for the weekend including a College President's Panel, which will discuss the opportunities and challenges Grinnell College faces in the changing world of higher education. The panel will feature:
Former Drake University President David Maxwell '66 (moderator),
President Raynard Kington,
Michael Latham, V.P. of Academic Affairs and Dean of the College,
Dan Davis '16, SGA President, 2015-16,
Joe Bagnoli, V.P. for Enrollment, Dean of Admission & Financial Aid,
Mark Peltz,  Daniel and Patricia Jipp Finkelman Dean for Careers, Life, and Service, and
Lakesia Johnson, Associate Dean and Chief Diversity Officer
The Alumni College will hold courses on the theme of "Food for Thought" starting June 1. This year, participants will have the option of choosing an excursion to either the Meskwaki reservation or the Kolona Amish settlement to learn more about the food and food systems of the region. The annual alumni lecture will be presented by David Ten Eyck '76 on "My Grinnell Experience: From Classrooms in the Cornfields to Courtrooms on the Frozen Tundra."