Friday, April 5, 2013 - 12:16
to
Sunday, May 5, 2013 - 12:16
Friday, April 5, 2013 - 12:16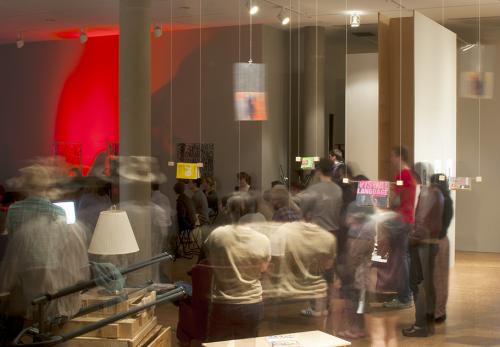 Date: 
 5 Apr 2013 -5 May 2013
Location: 
 Faulconer Gallery
Opening: 
 April 5, 2013 - 4:15 p.m.
The Annual Bachelor of Arts Exhibition (BAX), formerly called the Student Salon, is a professional exhibition of mature student work in the creative arts, including visual and performing arts. Third- and fourth-year students with significant involvement in art at Grinnell College will show 2D and 3D artwork and digital media, installations, and performances will be exhibited in the Faulconer Gallery April 12th through May 8th. Markus Haala will juror the yearly prizes in studio art.