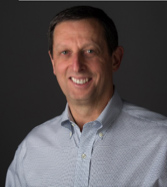 Jonathan Daen '78 will be a featured speaker in the Leading Innovation and Entrepreneurship speaker series on Wednesday, September 27. The event, which is free and open to the public, will start at 2:00 p.m. in Harris Cinema. The Donald and Winifred Wilson Center for Innovation and Leadership is sponsoring the speaker series and associated course.
Daen is currently Chief Financial Officer of Australis Holdings, Inc., a privately held high-growth company that is an international leader in sustainable aquaculture. Australis is the world's largest producer of barramundi, a premium white fish that is widely seen as the most important new farmed species targeting the growing demand for seafood worldwide. The Company has production operations in the US and Vietnam, and sells its products globally. At Australis, Jonathan has responsibility for financial, operational, legal, human resources and technology matters, while also being active in sales, marketing, and product development.
Daen graduated from Grinnell with a BA in History followed by an MA in Chinese History and an MBA from Cornell University. After several years in banking with Citibank, Jonathan moved to industry where he served for ten years as head of international for a publishing company and opened up operations in Australia, Japan and Canada. He then took on the role of CFO at an early-stage start-up that was developing the core technology used in the body scanners now found in airports, before the company was sold after a year. Following this, he moved from tech to consumer products, when he joined Spalding Sporting Goods for 3 years in an M&A and strategic planning role before moving back into finance, spending 5 years in a regional private equity group before joining Australis in late 2006. He has lived in Western Massachusetts since 1985.
Daen's multi-faceted role at Australis brings together many of the consistent threads in his professional experience – financial operations and planning, strategy, international operations, general management, and consumer products.
In addition to his work at Australis, Daen also serves as Vice Board Chair and chair of the Loan Committee for a regional Community Development Finance Corporation (CDFC).