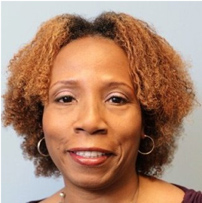 Rhonda Stuart '86 will be a featured speaker in the Leading Innovation and Entrepreneurship speaker series on Friday, October 27. The event, which is free and open to the public, will start at 2:00 p.m. in Harris Cinema. The Donald and Winifred Wilson Center for Innovation and Leadership is sponsoring the speaker series and associated course.
Stuart is the owner/principal of Stuart Law Office in Skokie, Illinois, a suburb of Chicago. Stuart Law Offices offers legal services in a variety of areas, including all aspects of domestic relations law (divorce, custody, visitation, child support, paternity, guardianship, UCCJEA), employment discrimination, real estate (closings, litigation, foreclosure defense), collections, contracts and general business litigation, healthcare risk, management, and human resources consulting.
Stuart has been practicing law since 1993, and has been a solo practitioner since January of 2001. By practicing on her own, she has been able to provide creativity and flexible solutions to her client's legal problems that she could not do while practicing in a traditional law firm setting. She often represents clients who could not afford the services of an attorney at her skill level working at larger firms.
Stuart is licensed to practice law in the State of Illinois and in the United States District Court for the Northern District of Illinois. She earned her Juris Doctorate from the University of Illinois College of Law, and a Bachelor of Arts degree in Sociology from Grinnell College. In her spare time, Rhonda is a member of the Grinnell Alumni Council, and she has been working on planning Grinnell's first multicultural reunion, which will take place on November 10-11, 2017. Her son, Logan Stuart, is in the class of 2019.