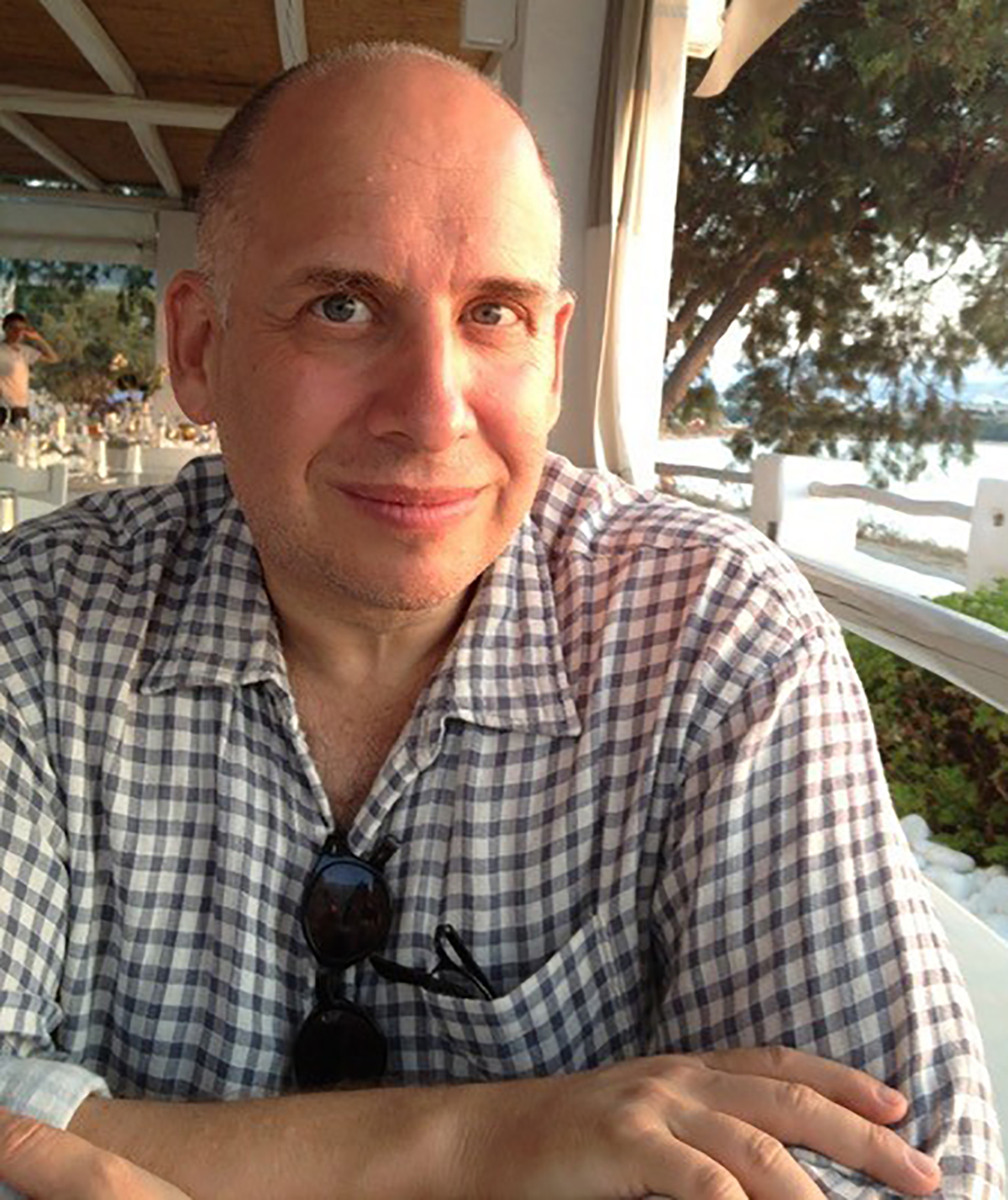 Robert Gehorsam '76 will be a featured speaker in the Leading Innovation and Entrepreneurship speaker series on Friday, September 22. The event, which is free and open to the public, will start at 2:00 p.m. in Harris Cinema. The Donald and Winifred Wilson Center for Innovation and Leadership is sponsoring the speaker series and associated course.
Gehorsam was born in Brooklyn and grew up in New York City and New Jersey.  He ended up at Grinnell with the intent to major in Journalism, only to learn that the department was being shut down the semester he arrived. He graduated with a degree in Religious Studies and English, and most of his non-major classes were in Classics, where he also served as Prof. William McKibben's research assistant on a new Homeric Greek grammar textbook. It is not an exaggeration to say that reading and studying the Iliad and the Odyssey in both English and Greek set the stage for his future career in technology.
With such a deep humanities background, it seems reasonable that in the early 80's he worked as a book editor at Simon & Schuster. To the degree he had a plan, rising through the editorial ranks seemed like a perfectly splendid and satisfying one. However, in 1983, he was asked to start an electronic publishing unit with a colleague. Discovering what was for him the irresistible magic of early computer games, as well as some of the more intellectually intriguing areas of computer science such as artificial intelligence, networking and new human-computer interfaces, he plunged headlong into that world, to the dismay of his editorial colleagues, the bewilderment of his parents and the later appreciation of his kids. Since 1985 he has worked across many areas of digital media, mostly in management (because what's a non-technical person to do?) at large companies like Prodigy Services Company (an early online service), Sony, Scholastic and Viacom, at several start-ups as CEO, at a non-profit as Executive Director and as a part-time advisor to several venture capital firms. From 2008-2010 he was a member of the Information Sciences and Technology advisory group to the Defense Advanced Research Projects Agency (DARPA).  Today he consults on ed-tech projects and advises start-ups that range from toys to biofabrication. He also serves on the advisory board of the George Lucas Educational Foundation's research arm. He has a special interest in figuring out how to infuse the latest research in neuroscience and the emerging science of learning field to help people design impactful digital products – from computer games to advanced augmented reality – that fundamentally change how we learn at any age and in any context.
For all of that futurism, Gehorsam still lives in New York, a mile from where he was born.  He has two grown children, pretty much just out of college, whom he allowed to have virtually unlimited screen time while growing up. His son is a game developer at a start-up in New York. His daughter is a software developer for Microsoft in Seattle. His wife is a set designer in the worlds of fashion and music. He still isn't quite sure how this all happened, only that his time at Grinnell played a mysteriously pivotal role in allowing him to turn his curiosity and enthusiasms into meaningful work. For that he is enduringly grateful.