Grinnell College's Grant O. Gale Observatory will hold an open house to observe the moon and Saturn at 7:30 p.m. Tuesday, Sept. 22. Robert Cadmus, Grinnell College Bried-McFarland professor of science, professor of physics and director of the observatory will lead the observation. This event is free and open to the public.
If the weather is cloudy, the program will feature computer imaging of the moon and Saturn, as well as pre-recorded views through the telescope. 
The Grant O. Gale observatory is located on the north perimeter of the Grinnell College campus, north of 10th Avenue and adjacent to Les Duke Track.
Grinnell welcomes and encourages the participation of people with disabilities. Information about parking and accessibility is available on the college website: www.grinnell.edu. Accommodation requests may be made to Conference Operations at 641-269-3235 or calendar[at]grinnell[dot]edu.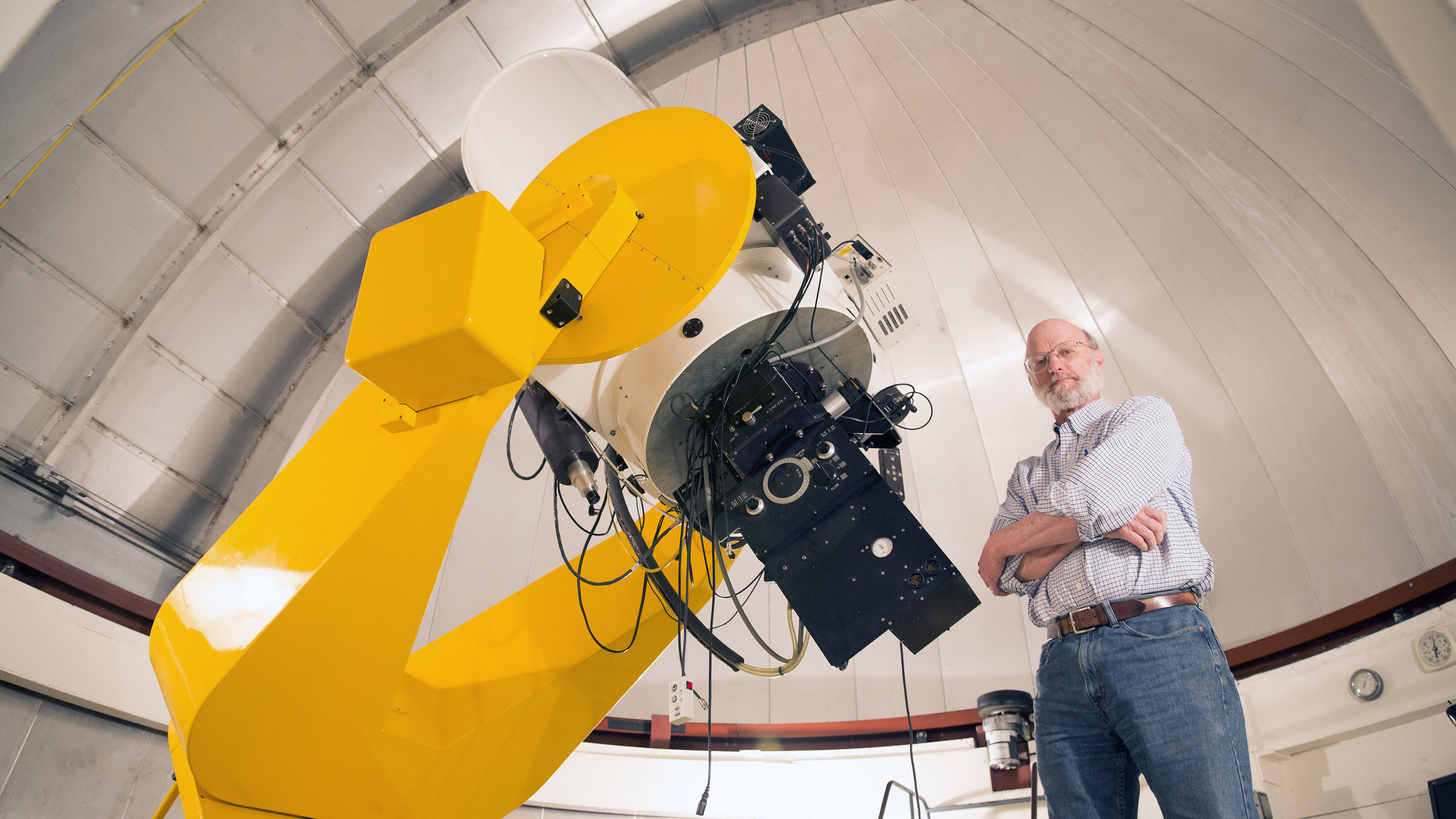 Photo: Grinnell College professor Robert Cadmus with the Grant O. Gale Observatory's 24-inch reflecting telescope, featuring powerful computer facilities and sophisticated instrumentation.