The Grinnell Singers, the premier choir of Grinnell College in Iowa, will perform in six cities during a concert tour of Kansas, Colorado and New Mexico during the week leading up to Easter. The concerts, which will take place from March 19-25, are open to the public.
Directed by Grinnell College Lecturer in Music Ben Luedcke, the choir will sing motets by Francis Poulenc, Eric Whitacre and Knut Nystedt written specifically for Maundy Thursday and Good Friday.
A string quartet of Grinnell College students will join the Grinnell Singers to perform a sacred work for strings and choir by Joseph Haydn. The choir also will present sacred works by Orlando Gibbons, Maurice Duruflé and Hubert Parry.
The 38-voice Grinnell Singers will round out the program with some part-songs and spirituals, including pieces celebrating Spanish dance and butterflies.
The Grinnell Singers have toured Finland, Estonia, Russia and Turkey. The choir has produced two recordings, including a CD of Rachmaninoff's "All-Night Vigil," which was praised for its "consummate artistry" by Iowa Public Radio.
Free-will donations will be accepted at all of the concerts, which start at 7:30 p.m.:
Saturday, March 19, at Asbury United Methodist Church, 5400 W. 75th St., Prairie Village, Kansas.
Sunday, March 20, at Cathedral of the Plains — Basilica of St. Fidelis, 900 Cathedral Ave., Victoria, Kansas.
Monday, March 21, at First Congregational Church of Boulder, 1128 Pine St., Boulder, Colorado.
Tuesday, March 22, at Green Mountain United Methodist Church, 12755 W. Cedar Drive, Lakewood, Colorado.
Wednesday, March 23, at Immaculate Heart of Mary Chapel, 50 Mount Carmel Road, Santa Fe, New Mexico.
Friday, March 25, at First Christian Church, 16 E. Platte Ave., Colorado Springs, Colorado.
About Grinnell College
Since its founding in 1846, Grinnell has become one of the nation's premier liberal arts colleges, enrolling 1,600 students from all 50 states and from as many international countries. Grinnell's rigorous academic program emphasizes excellence in education for students in the liberal arts; the college offers the B.A. degree in a range of departments across the humanities, arts and sciences. Grinnell has a strong tradition of social responsibility and action, and self-governance and personal responsibility are key components of campus life. More information about Grinnell College is available at www.grinnell.edu.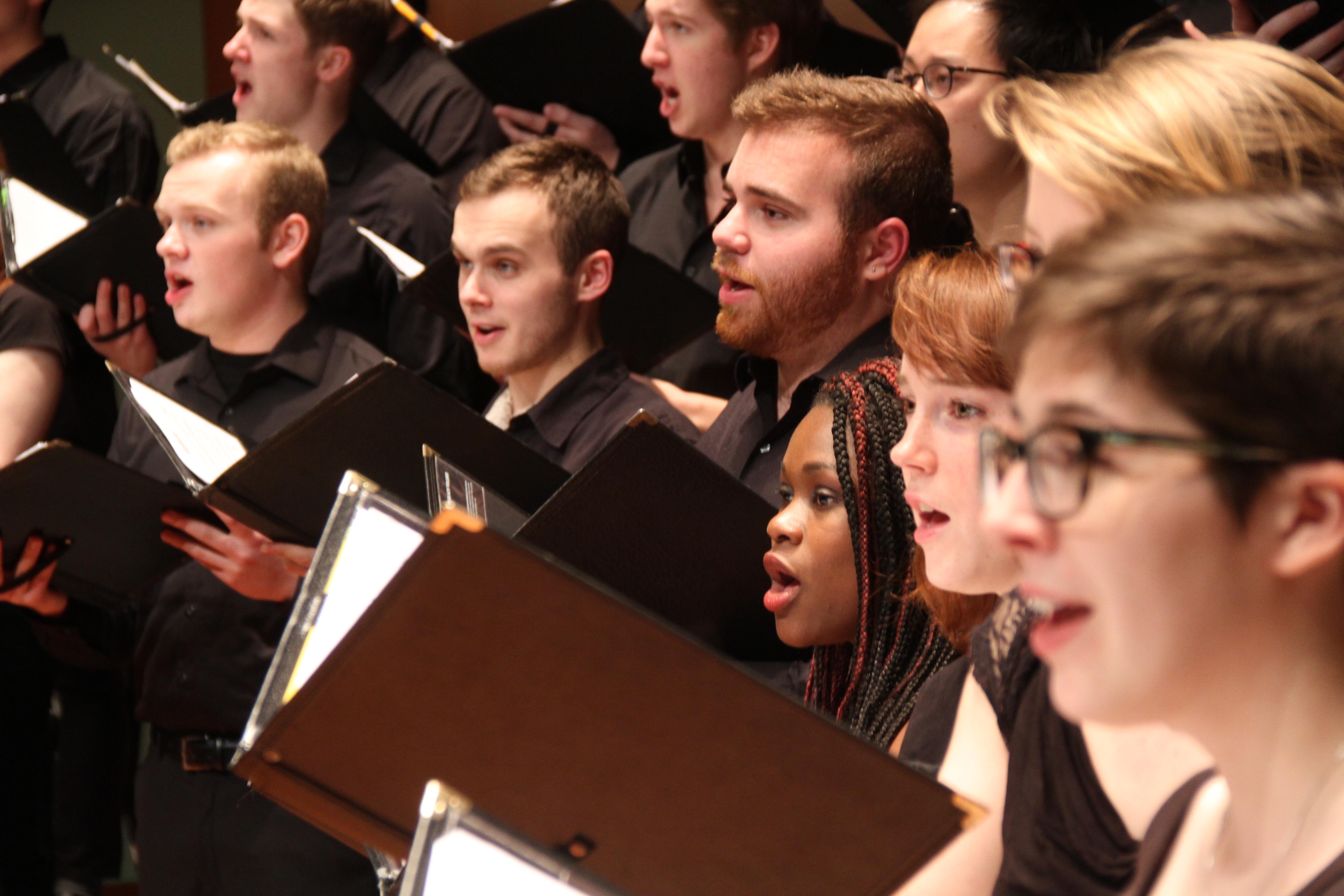 Cutline for attached photo: Members of the Grinnell Singers, the premier choir of Grinnell College in Iowa.