September 5 2016 04:29 pm
Bike Desks: Take a ride, so to speak, while reading or writing a paper!  You'll find two new bike desks on Burling's main floor, near the south-facing windows.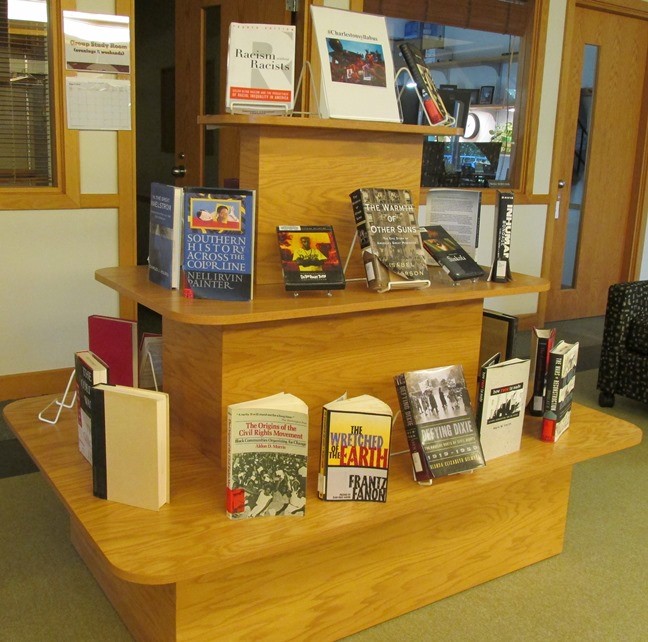 New Book Display: Browse through our rotating displays of books and media, now conveniently located across from Burling's circulation desk.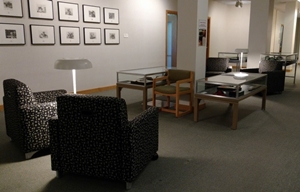 Soft Seating in Burling:  New chairs are available in Burling Gallery on the lower level and comfortable couches will soon arrive for the main floor, near the Jungle Gyms.
More Laptop Bars: Here's more of a good thing.  Kistle's laptop bar has proven so popular that we've added another and found space for two more on Burling's south side.  Come enjoy the views and natural light.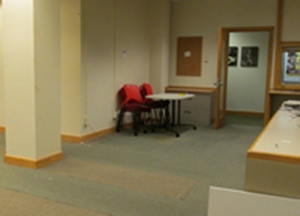 Coming Soon: Video Production Studio: The former office space for Burling Media Room in being transformed into our new Video Production Studio.  Students, faculty, and staff may use this facility for the production of high quality video and audio content.  
And One More Thing: Additional Tables and a New Podium for Burling Lounge: Come enjoy more study space and watch for speakers and panel discussions in our lounge throughout the academic year.

Like Grinnell College Libraries on Facebook!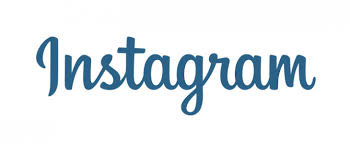 Follow us @grinnellcollegelibraries