Global Learning Program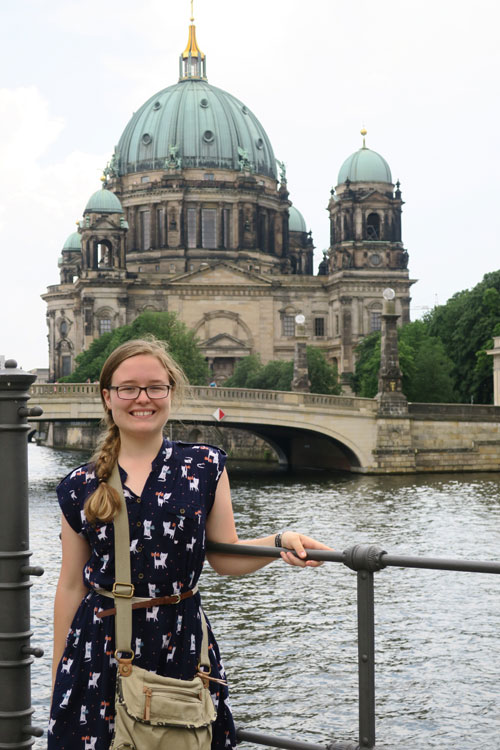 The Global Learning Program has been made possible thanks to the generous support from Susie McCurry '71 and the Roland and Ruby Holden Foundation.
First-year students selected to participate in the program will take a team-taught, interdisciplinary, semester-long course that investigates a theme with a global dimension. During a period of academic recess, the class will travel as a cohort for 3-4 weeks to two or more locations, allowing students to gain a better understanding of a place outside of their home country as well as a more in-depth view of the global impact on the course theme.
Contact Susie Duke for more information or current Grinnell students may read more about the Global Learning Program Tutorials (login required).
Course-Embedded Travel
Course-embedded travel allows you to study for a semester as well as travel for 7-14 days, both under the guidance of your expert faculty. These 200- or 300-level courses have international perspective which is bolstered by traveling to a particular site, either in the U.S. or abroad, during a period of academic recess.
Contact Lynn Stafford for more information regarding Course-Embedded Travel.
Lan-Chang Fellowship
The purpose and spirit of the Lan-Chang Fellowships — in memory of Chien-Wei Lan and Sing-Chen Chang — is to promote cultural understanding of mainland China through students undertaking projects in China and the sharing of these project experiences upon their return to the Grinnell College campus.
Contact Susie Duke with questions or current Grinnell students may learn more about the Lan-Chang fellowship (login required).
Mentored Advanced Projects (MAPs)
Certain students pursuing a Mentored Advanced Project (MAP) can apply for funds to conduct research at an international location.
Off-Campus Study
International study is an integral element of a Grinnell College education. Since 2010, an average of 51% of each graduating class has spent a semester abroad, representing 230 students per year studying in 42 countries. Contact Jonathan Larson with questions or for more information about individual programs, visit the Office of Off-Campus Study.
Internships
Through the Center for Careers, Life, and Service, students can apply for internships and search for post-graduate job and internship opportunities in international locations.