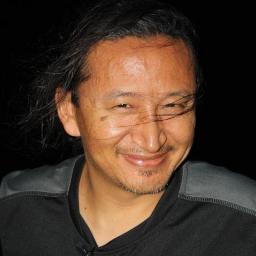 NOTE: This story was updated at 4:05 PM on Monday, May 13, 2013, to reflect the fact that Dorje Gurung arrived in Nepal. 
Last week Dorje Gurung, a Grinnell College graduate from the Class of 1994, was arraigned in Doha, Qatar, on charges of insulting Islam and jailed. Grinnell alumni came together to organize support by creating petitions, building advocacy networks on Facebook, arranging legal counsel and creating a legal defense fund. Within 48 hours more than 13,000 individuals had signed the Change.org petition calling for Dorje's release.
On Sunday, May 12 (in U.S. time zones), the authorities in Doha released Dorje Gurung from jail. Today he was permitted to leave the country, and he is now safely back in his native Nepal.
Grinnell applauds the decision by the Qatar government to release Dorje and allow him to return home. Believing that free speech rights and religious freedoms are entirely compatible in a civil society, we celebrate his freedom while remembering the many others who still face repression in Qatar and elsewhere for their work on behalf of social justice. The College stands with Dorje and all those who work around the world to advance religious tolerance and respect for civil liberties.
Grinnell is also extremely proud of our alumni, whose initiative and leadership sparked the worldwide effort to free Dorje Gurung '94. You are the living embodiment of the Grinnellian commitment to justice.
Originally published as an online web extra for The Grinnell Magazine Summer 2013 (PDF).