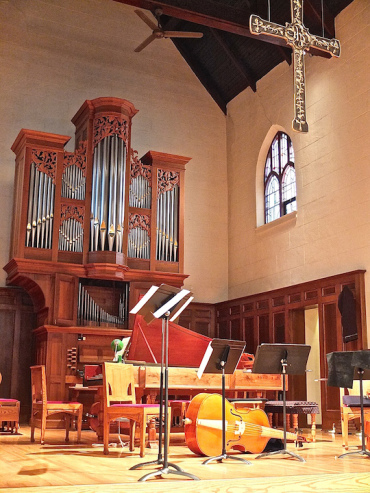 First meeting will be Monday, January 23, 2017, 7 p.m., Sebring Lewis Hall at Grinnell College's Bucksbaum Center for the Arts.
RSVP to join the Oratorio Society
The Oratorio Society is open to all – students, faculty, staff, and community members - to get together on Mondays and have a good time singing tuneful, spirited music. Music should not be a spectator sport! Here is a valuable opportunity to get involved. We've got an exciting array of music to continue the 2016-17 year. In the fall, we performed Handel's Messiah with a professional orchestra and soloists.  We also performed several selections for a special concert during Family Weekend: a love song by Johannes Brahms, a rousing folk hymn, and "Halelluia," by Shawn Kirchner. In April, we will join forces with the Grinnell Symphony Orchestra and the Grinnell Singers to perform Johannes Brahms's German Requiem.   Please take a moment to sign up to let us know you are interested.
The Grinnell Oratorio Society rehearses Mondays 7-9 p.m. in Sebring Lewis Hall.