The  Grinnell College German Department presents a book talk with German author Christopher Kloeble on Tuesday, March 8, at 4 pm in Burling Lounge. Kloeble will discuss his latest novel, Almost Everything Very Fast, translated from the German by Aaron Kerner and published by Graywolf Press in February of this year.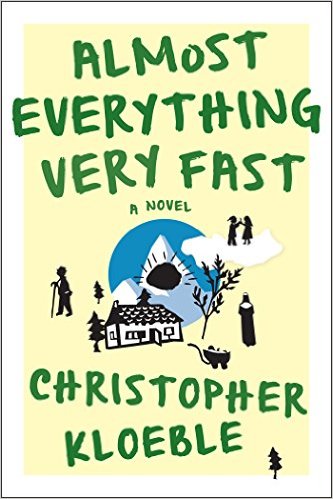 Kloeble's novel is set in a Bavarian village and centers on Albert, a 19-year-old who was raised in an orphanage, and Fred, who is an older man but child-like due to brain damage suffered long ago. The two set off together to investigate Albert's past, and as their journey progresses, his complicated history is revealed. In its November 2015 review of the book, Publisher's Weekly called the novel "disturbing [and] ultimately moving" and stated that "Kloeble's cinematic vision and vivid storytelling encompass a range of human emotion and iniquity." Copies of the novel will be available during the March 8 book talk.
Christopher Kloeble was born in Munich in 1982 and currently lives in Berlin and Dehli. In 2014, he was a Grinnell College Writer-in-Residence, and he most recently served as a guest professor at Dartmouth College in New Hampshire. Kloeble is the author of three novels, a collection of short stories, several plays, and the script for the movie Inklusion. Almost Everything Very Fast is Kloeble's first book to be published in English.
For more information about the author and his latest novel, please visit his website.