Lisa Doris Alexander '97 presents "In Defense of Pop Culture: What Film, Television and Sports Tell Us about Race Relations in the United States" in a free, public event at 11 a.m.Thursday, Nov. 17, in Joe Rosenfield '25 Center, Room 101.
Alexander, associate professor of African American studies at Wayne State University, will discuss the current state of race in popular culture in three cases, including:
white-washing and gender-bending,
Shonda Rhime's portrayal of black women on her television shows (Scandal), and
the implications of San Francisco 49ers quarterback Colin Kaepernick's protests against racial injustice.
She argues that while pop culture is often not seen as "scholarly," because these movies and television shows are created by human beings, their implicit and and explicit biases may be seen in their work and should be investigated.
Alexander graduated from Grinnell with a bachelor's degree in political science with a concentration in Afro-American studies. She went on to receive her master's in Afro-American studies from the University of California–Los Angeles, and a doctorate from Bowling Green State University in American culture studies, specializing in critical studies in film, media, and culture.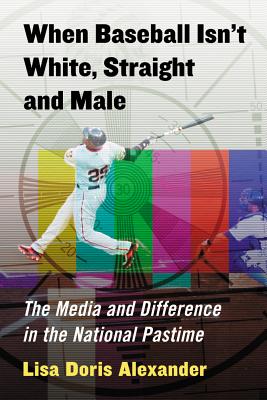 She has published a book, When Baseball Wasn't White Straight and Male: The Media and Difference in the National Pastime, and numerous articles and book reviews. She is also the recipient of several fellowships and grants from institutions including the Peter Rollins Travel Grant from the American Culture Association and a Lausanne Dissertation Fellowship from Willamette University.
The American Studies department, the Alumni in the Classroom program and the Office of Diversity and Inclusion are sponsoring Alexander's talk.
Grinnell College welcomes the participation of people with disabilities. You can request accommodations from Conference Operations.
Important: The College welcomes the presence of minors at all age-appropriate public events and for informal visits, with the understanding that a parent, legal guardian, or other responsible adult assumes full responsibility for their child's safety and behavior during such visits or events. In these cases the College expects that an adult responsible for the visiting child takes measures to ensure the child's safety and sees that the child complies with directions of College personnel. Grinnell College is not responsible for supervision of minors on campus.