Four 2015 Grinnell College graduates and a 2011 graduate have been awarded prestigious Fulbright grants to support travel, teaching and research internationally.
The Fulbright Program, the flagship international education exchange program of the U.S. Department of State, provides recent graduates the opportunity to travel abroad to study, conduct research and teach English. Since its inception in 1946, more than 44,000 students have benefited from the Fulbright experience.
Grinnell has consistently produced a high number of Fulbright recipients. Earlier this year, Grinnell was once again named to the U.S. Department of State's list of colleges and universities that produced the most Fulbright students. Grinnell has been named to this list every year since it was first issued in 2004.
"Grinnellians have always been excellent fits for the Fulbright program," says Steve Gump, director of global fellowships and awards and administrator of the Fulbright program at Grinnell. "Students come to Grinnell to learn about themselves and their potentials for making a difference in the world. They are keen to continue this learning as cultural ambassadors abroad, so the Fulbright goal of increasing mutual understanding through international exchange is a natural extension of their Grinnell experiences."
The 2015 graduates who have received Fulbright awards are: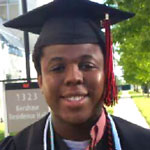 Aaron Mardis, a mathematics major from Keokuk, Iowa, has received an English teaching assistantship in Montenegro, a small Balkan country once part of the former Yugoslavia that became independent in 2006.
After his Fulbright year, Mardis hopes to continue teaching mathematics in the United States, incorporating both the teaching practices and cultural inclusivity that he experiences while teaching abroad.
Jordan Meyers, an English major from McMinnville, Oregon, has received a Fulbright research grant to travel to China to conduct medical science research.
After his Fulbright year, Meyers plans to work in the healthcare field before enrolling in medical school.
Lena Parkhurst, a Spanish and English double major from Batavia, Illinois, has received a Fulbright English teaching assistantship in Brazil. She is excited to work in Brazil's university setting, where she will be instructing future English teachers.
After her Fulbright year, Parkhurst plans to continue exploring her interests in education and international relations.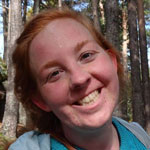 Sarah Weitekamp, a Russian and history double major from Raymond, Illinois, has received a Fulbright English teaching assistantship in Russia.
After her Fulbright year, Weitekamp plans to attend law school.  
A 2011 Grinnell graduate also received a Fulbright award:

Christopher Wilson, an English major from Minneapolis, Minnesota, was awarded an English teaching assistantship in Spain. Since his graduation from Grinnell in 2011, Wilson has worked extensively in law and education. Following his Fulbright year, Wilson will continue working in K–12 education, with plans to complete a graduate degree in education policy or leadership within the next five years.