We are very proud of our alumni! Our majors go on to work in architecture, arts management, community service, development, education, law, and museums and galleries—or physics, computer science, and economics. Those pursuing advanced degrees in art history have a brilliant track record. In recent years our alumni have been (or are) graduate students at the most prestigious academic institutions (UC Berkeley, Bryn Mawr, the Courtauld, Duke, Penn, Stanford, UCLA, Williams, and Yale, to name a few). Whether students choose to become specialists in art history or not, the art history major at Grinnell prepares them for a lifetime of deep engagement with culture and its significance both locally and globally. Here is what some of our alumni are doing today. If you are an alum, please keep in touch and send us your news! Thank you.
The most recent submission appears on top.
Julia McHugh '07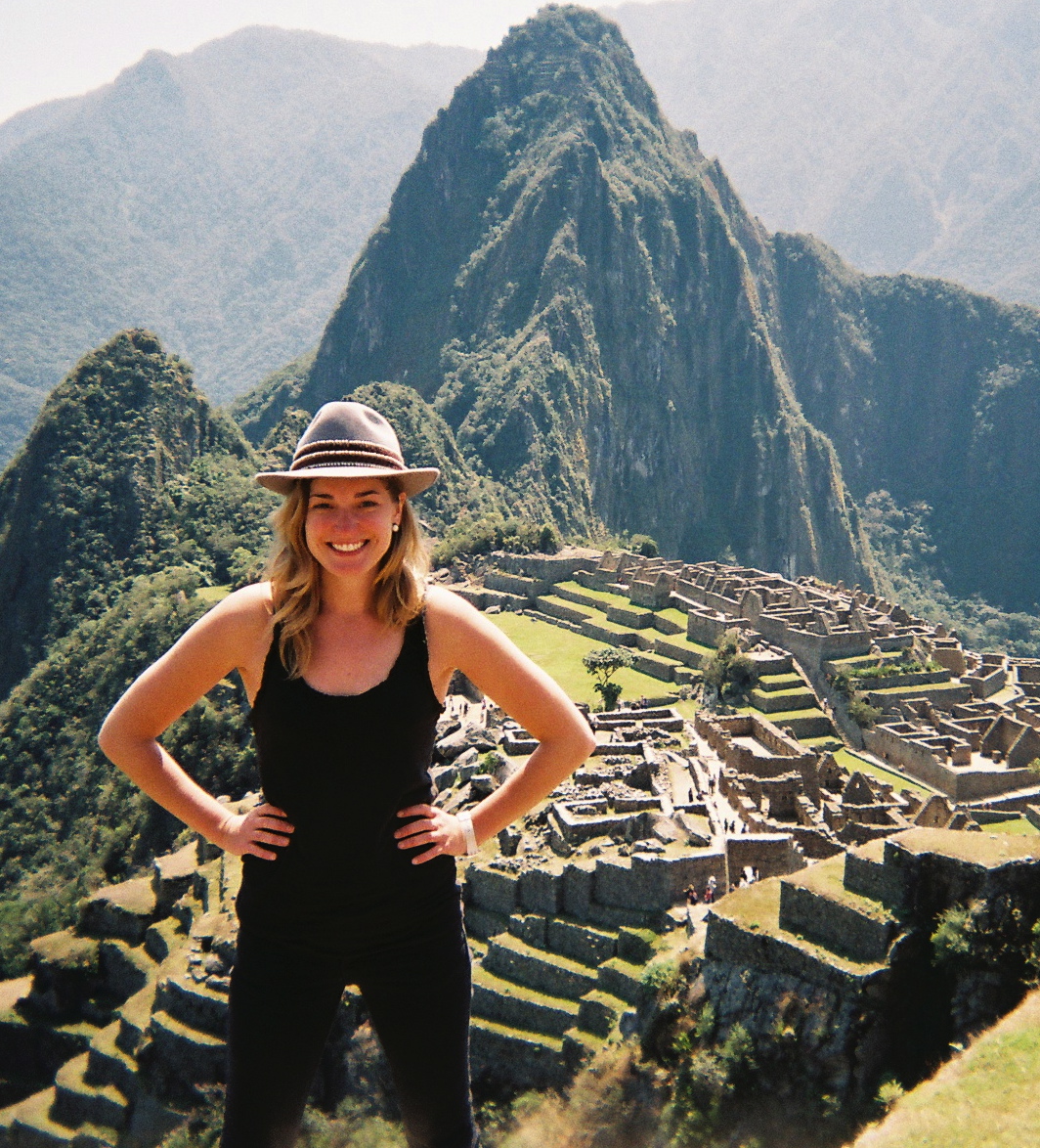 (Art History)—The first art history class I took at Grinnell was Timothy Chasson's First-Year Tutorial on the Sistine Chapel. It would not be my last. My favorite memories of my four years at Grinnell take place in the pool (I was on the Women's Swimming and Diving team), in countless art history seminars, and in the Faulconer Gallery. As a Curatorial Intern at the Faulconer Gallery, I had the incredible opportunity to co-curate an exhibition, "Stories and Histories," of contemporary American art with Lesley Wright. Inspired by the first retrospective of his work at the Des Moines Art Center in 2007, I curated a second exhibition on contemporary Mexican-American artist Enrique Chagoya, the subject of my Mentored Advanced Project and Honors Thesis with Jenny Anger, in the Burling Gallery. After graduation, I worked as a Curatorial Intern at the Fine Arts Museums of San Francisco, concentrating primarily on the Mesoamerican, African, and Oceanic galleries. In 2009 I began graduate study at the University of California, Los Angeles, where I am currently a Ph.D. Candidate in Colonial Latin American Art. My dissertation examines indigenous strategies of representation in 17th- and 18th-century Andean painting and textiles. Following my position as Research Fellow at the Los Angeles County Museum of Art, I began work at the Getty Research Institute, where I am currently a Research Assistant. This summer [2014] I had the pleasure of reconnecting with fellow art history major Katherine Rochester '06, as we both completed the Mellon Foundation Seminar in Curatorial Practice, organized by the Center for Curatorial Leadership in New York!
Ian McCallum-Cook '12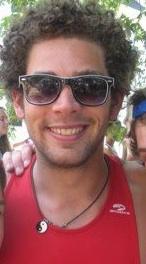 (Art History and Physics)—Art has been a lifelong passion of mine. It was the impetus behind my decision to study abroad in the Netherlands, where I spent five months of my junior year investigating studio and modern art. It has also proved a valuable counterpoint to my studies in physics, as I have always found it to foster creativity and an aesthetic awareness often lacking in the sciences. At Grinnell, I learned to appreciate this complementary relationship as I pursued a double major in physics and art history. After Grinnell, I continue to find considerable value in my art history background. Recently I was interviewed by a number of tech companies for internship positions, and I was surprised at how many asked about my art history experiences. A representative from IBM told me that my degree was one of the main reasons that I was asked to interview, as their company wanted well rounded and creatively minded employees. Apparently, I stood out favorably from the crowd; they have since offered me a job, which complements my graduate program in applied physics beautifully.
Jon Garrey '11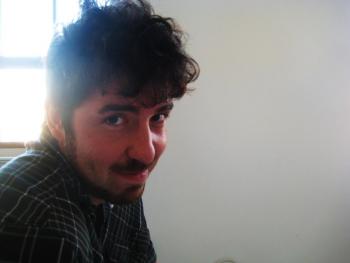 (Art History)—I've always had a relationship with art, since I started drawing when I was five years old, painting at ten, taking photographs in high school, and working as a docent at the Arts Center in Sioux Falls, SD. However, while Grinnell allowed me to do ALL of that, I also learned how to observe, analyze, and critique art. While the creative side of making art was always refreshing, it was the academic side of art history that always kept my mind spinning. Sure, anyone can visually describe an artwork, but to know its story, its concept, its message and eloquently analyze it with an intellectual language that's just as beautiful as the art is a whole other exciting world! I was so enthralled, I decided to alter my academic career last minute and added my Art History major. I even took it my own direction by applying a Classical spin to my studies, peaking with my semester abroad in Athens, Greece. And even now, over a year after graduating from Grinnell, my interest in art history pushes me to branch out in the field. Ever since, I've worked for several galleries and museums, and I now work for an art company in New York City, helping galleries buy and sell art online! Perhaps further down the road, in an attempt to reconnect with the intellectual side of art history that I love so much, I will one day be a museum curator. I have such an exciting plan still yet ahead of me, and it's all thanks to the stimulating and amazing professors, art department, gallery staff, and overall academic environment here at Grinnell!
Rebecca Park '10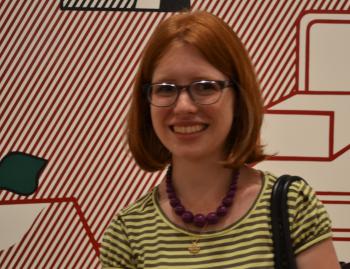 (Art History and French)—The definite culmination of my art history study at Grinnell has to be the Repeat, Reveal, React: Identities in Flux Exhibition Seminar led by Prof. Jenny Anger in Fall 2009, which included the opportunity to assist with the editing and design of the accompanying catalogue. The Department was also extremely helpful in providing support for interdisciplinary study, providing opportunities to combine my interests in both French literature and art. My study abroad program (Hamilton College Junior Year in France, 2008-2009) in Paris featured coursework at the École du Louvre, and the Art History faculty, especially Prof. Susan Strauber, provided valuable research assistance for my MAP ("La Femme au travail chez Zola et chez Manet"), although it was done under the auspices of the French Department (with Prof. Philippe Moisan). My career opportunities since graduation have been varied: interning in the Publications Department at the National Museum of Women in the Arts in Washington, DC; working in public relations for an architecture firm (AWP) in Paris; writing freelance art criticism; working as a research assistant for Prof. Anger; publishing a blog, Art Thoughts. I hope to eventually attend graduate school in art history to further explore my particular research interests, which include 19th-century representations of labor and the presentation of women artists in contemporary museums.
Amanda Underwood '10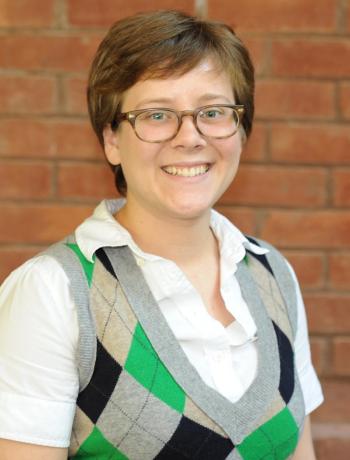 (English and Gender, Women's, and Sexuality Studies)—My experience in Art History at Grinnell helped me discover how to translate my skills and interests into a career. I was an English major and originally started taking Art History classes to flesh out my knowledge of aesthetics, critical theory, and artistic movements. In the fall of 2009, I participated in Jenny Anger's exhibition seminar and loved collaborating with a small group of students to curate, design, promote, and write about works from the Grinnell College permanent collection. It was probably the most challenging thing I did at Grinnell, and it showed me that Grinnellians really thrive at the intersections of different fields of knowledge. After learning more about museum careers through internships at the Minnesota Children's Museum, the Smith College Museum of Art, and the Minneapolis Institute of Arts, I now work for the University of Minnesota College of Design in Development and Alumni Relations. I am in the business of building relationships around people's passion for art and design; how cool is that? The ability to critically analyze creative work and the drive to question dominant interpretations guide my work every day. I am also an MA candidate in the Strategic Communications program at the University of Minnesota.
William Schwaller '09 (Art History)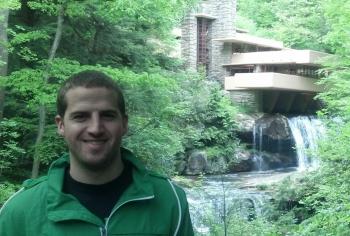 I came to Grinnell wanting to be an architect and chose art history to prepare me for a graduate program in that field. I did not think that I would later pursue a graduate degree in art history or wish to work in the museum or academic fields. But every step of the way, Grinnell gave me amazing opportunities to explore my interests and develop as a person and a scholar. Thanks to the support of former President Osgood, I interned at the world-class firm, Pelli Clarke Pelli Architects. When I realized that architecture was not quite for me, Lesley Wright of the Faulconer Gallery turned on my interest in museums and helped me secure several museum internships. During my senior year, I interned at the Cedar Rapids Museum of Art. After graduating, I moved nomadically from the Philadelphia Museum of Art to MASS MoCA to the Minneapolis Institute of Arts before I settled down with a two-year fellowship at the University Art Galleries at Bucknell University. All of this is to say that Grinnell's liberal arts education doesn't just prepare you to go out into the world as a well-rounded and well-educated individual, but that it continues to motivate you to pursue your interests with the skills to succeed. Now in the art history PhD program at Temple University, I am studying American and Latin American Art since 1960.
Dayna Hamann '09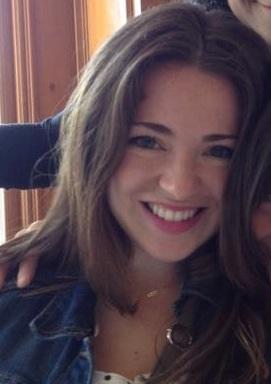 (Art History)—Some might think that my choice to go into teaching and then social work is unrelated to my art history education at Grinnell but, luckily, I know otherwise. My days spent in the cozy hub of Bucksbaum's second floor have influenced me and my path in both simple and profound ways. It was in my art history classes that I learned to pay attention, to find the beauty in everything, to always inquire about historical context and to question, question, question the author (or artist, as the case may be). I have used these skills of attentiveness, optimism and critical thinking every single day in my work in education, counseling and social justice. After I realized in my junior year that almost every art history paper I had written thus far had addressed gender and oppression, I began to have an inkling about where I was headed once I left Iowa. With the guidance of my professors and fellow students, I was able to begin shaping my worldview.
Chris Farstad '09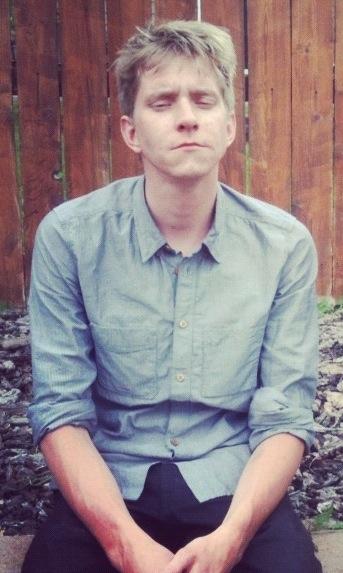 (Art History)—Art history to me was a way to access and process as much information as possible without having to produce a body of art work in addition. I was interested in music and sound as mediums, and I felt that visual disciplines didn't have the particular focus I was looking for. Art history was a way for me to deal directly with powerful methods of thought and records of doing in order to better refine my own investigative angle and voice. I now am part of the music group Food Pyramid and am currently participating in the release of our seventh record in three years. I am grateful to be part of a group of like-minded individuals, which, I can affirm, is where all great things begin. I would encourage current art history students to explore this power of collaboration for themselves and break down disciplinary barriers as much as possible. Thinking and writing about art and culture at Grinnell and beyond has exposed me to vastly different styles, cultures, and perspectives as well as avenues of thought, being, emptiness, and excess both past and present. I have found that doing and reflecting on art are part of one continuous, unending process of realization. I would never have understood this process so thoroughly had I not washed up on the beach of art history and left the raft at the shoreline.
Nicole (Niki) Reiner '07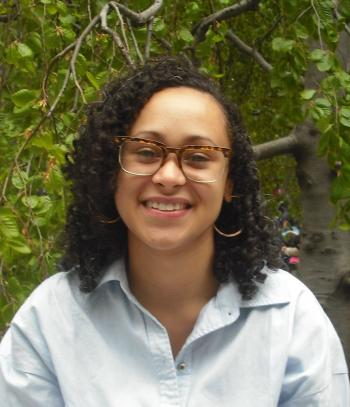 (Art History)—Greetings from New York! I am grateful to Dr. Susan Strauber for encouraging me in my decision to major in art history at Grinnell, which in turn influenced my whole academic and professional trajectory. After graduation, I returned to my home city of New York and completed several unpaid internships in art museums, one of which led to a full-time position as Assistant Manager of Visitor Services at PS1 Contemporary Art Center. After a couple of years, I returned to school and completed an M.A. in Museum Studies at NYU, with a focus on the history and theory of museums. This August, I presented my thesis research on the emergence of ethnically-specific museums at the Smithsonian at the Fifth International Conference on the Inclusive Museum in Barbados, where I was honored with a Graduate Scholar Award for my paper entitled, Melting Pot on the Mall? Race, Identity, and the National Museum Complex. Presently, I work as a Prospect Researcher for Development at the Museum of Modern Art, marking a return to my fine art roots. This March, I will marry the love of my life, Jonathan Patkowski '09, whom I met in Tim Chasson's Exhibition Seminar on Piranesi. Suffice to say, my time in the Art History Department at Grinnell was formative, and I look forward to returning for a long awaited visit in May.
Fredo Rivera '06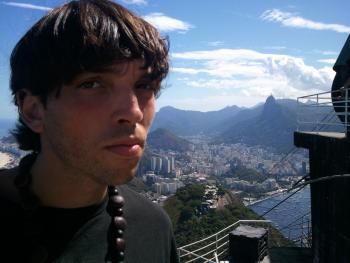 (Art History and Africana Studies)—I am a doctoral candidate in Art History at Duke University, where I am also pursuing a graduate certificate in Latin American & Caribbean Studies. Originally from Miami, FL, I was involved in a myriad of endeavors at Grinnell College: I was an associate director for the Stonewall Resource Center, an ArtSEPC co-chair, a Faulconer Gallery docent, an Alternative Spring Break co-leader, a co-curator in Prof. Susan Strauber's Exhibition Seminar on Francisco Goya's Disasters of War, and a co-founder of the college's Textbook Lending Library. I pursued independent studies on Caribbean art and African Diasporic art, and I completed a Senior Thesis under Jenny Anger exploring connections between Haiti and African American modern art. Since Grinnell I have had the privilege to continue research on Caribbean art, architecture, and visual culture. Through fellowships from the Social Science Research Council and Duke, as well as a year spent as a Research Associate at the University of Miami School of Architecture, I was able to complete research for my dissertation titled "Revolutionizing Modernities: Visualizing Utopia in 1960s Havana, Cuba." I have also worked extensively on artistic exchanges between the Haitian Cultural Arts Alliance in Little Haiti and the Haiti Lab of the Franklin Humanities Institute at Duke. I am currently the Andrew W. Mellon Predoctoral Fellow in residence at the Center for Advanced Studies in the Visual Arts (CASVA) of the National Gallery of Art, Washington, DC.
Katherine Rochester '06
(Art History and French)—If going to the middle of Iowa to pursue a curatorial career might have been a gamble, it surely never felt like one. Grinnell's intimate size and setting meant that I could instantly connect not only with professors who would shape my intellectual life, but also with museum professionals working at Faulconer Gallery. The ability to both study and play a significant role in exhibition-making while at Grinnell proved essential when I later landed positions at the Walker Art Center and The Soap Factory in Minneapolis. By the time I graduated, I had been a curatorial assistant on a major William Kentridge exhibition, conducted archival research with Prof. Jenny Anger through a Mentored Advanced Project, and co-authored a catalogue essay for Prof. Strauber's Exhibition Seminar on Goya's Disasters of War. In my current work as a Ph.D. candidate at Bryn Mawr College, a curator, and an art critic, I constantly cross paths with my fellow Grinnellians. Whether they're working in galleries in Chelsea, making art in Bushwick, or working on their dissertations in Paris, Grinnellians working in the arts are everywhere—and they're always in just the right places.
Patrick Waldo '06
(Art History)—I knew I wanted to study Art History when I arrived at Grinnell. I remember going on a tour with Alice Anderson '04 as a prospective student and being deeply impressed by the college's collection, the Exhibition Seminar, the Faulconer Gallery, and the ability to pursue Mentored Advanced Projects (MAPs) or a thesis. I recognized and appreciated the fact that Art History was challenging not because we had to memorize facts, such as artists, genres, and dates, but because of the rigorous analysis, both theoretical and historical. Honestly, I cannot imagine my life without the wonderful experiences of studying Art History at Grinnell. I did an internship in Prague at the National Gallery's Sternberg Palace. The next summer I returned with a stipend for my MAP on Alfons Mucha and Czech identity. I studied abroad in Florence and wrote my honors thesis on Arte Povera with Jenny Anger. After college, I lived in Italy for five years and took up a telecommuting job in programming and enterprise system building. Without formal training in IT, Art History distinguished me in my job because I could think critically, visually, and innovatively. I have three patents pending out of that work. Finally, I combined my experiences in management and the arts through a double masters program between Carnegie Mellon University (Arts Management) and the University of Bologna (Innovation & Organization of Culture & the Arts). Art History enriched my life personally and professionally, and I look forward to building my career from it.
Mordecai Scheckter '03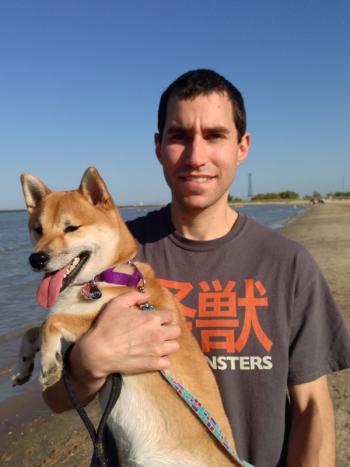 (Art History)— I work at an architecture firm in Chicago, and am happy to say that I find myself in the midst of a challenging and thought-provoking career. Architects are often described as generalists—practitioners with wide-ranging bodies of knowledge, who apply ideas from diverse fields to their work. I think this is mostly true, as there are innumerable pragmatic and social elements that determine how successful the buildings and spaces we design are. But it's important to emphasize not just what you know, but how you observe and analyze a problem when you approach it, and then how you discuss, communicate, and arrive at your solution. It was while majoring in art history that I learned these critical skills, and I found that Grinnell's small, discussion-based classes encouraged exactly this sort of development. I've attributed this skill set to my experience at Grinnell, but my interest in the subject matter itself, architecture, also originates in the art history classroom. I enjoyed visiting museums growing up, which made me want to take art history courses. In those courses, especially regarding the development of modernism and its later critiques, I was introduced to a number of architectural examples and ideas that illustrated these concepts. This roused my interest, and I learned in graduate school that, thankfully, the technical and practical aspects of the field were as exciting to me as the theoretical. Now I find myself applying skills I learned at Grinnell towards a subject I discovered I loved there...not bad.
Carrie Robbins '02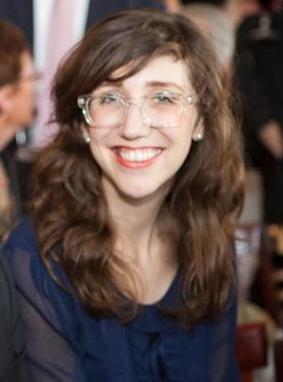 (Art History)—Was it the whirr of the projector or the drawn blinds in the classroom on a sunny day that guided my art history major? No, it was looking at pictures and letting them look back at me. It was guessing, through research and comparison at what these images might mean, knowing that my guesses wouldn't be "right," but that they might be suggestive or illuminating. I've been looking and guessing ever since. At Grinnell, I received professional training for work in the arts through a summer internship and week-long externship at a New York City gallery and art fair, through work in the Print and Drawing Study Room, and through curatorial participation in an Exhibition Seminar. These experiences helped me get hired in the Minneapolis arts scene, right out of school at the Walker Art Center, and then at Northern Clay Center as its exhibitions manager. But more than this, my art history major taught me to look carefully, to think critically, to consider things from multiple points of view, to disagree artfully with my peers, and to choose language carefully. Art history at Grinnell gave me the skills for a lifetime of learning, and beyond this prepared me for my eventual return to graduate school in the subject. Now in my final year of the doctoral program in History of Art at Bryn Mawr College, I may not know what the discipline has in store for me next year, but I do know that I'll keep looking at pictures and guessing about what they mean.
Jennifer Stob '00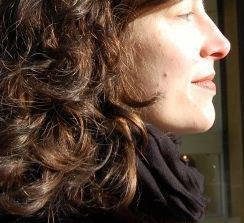 (Art History and French)—My engagement with Art History began in the form of a second major at Grinnell. Art History and visual culture more generally grew into a vital interest, which then became the focus of my professional life. The Exhibition Seminar I took with Jenny Anger during my senior year was certainly a major influence: I loved debating photographic theory, exhibition theory, and the historical contexts of the Edward S. Curtis prints we were working on. I entered Yale University's graduate program in art history in 2003 to continue studying aesthetic theory and indexical media. I now teach and write at the intersection of art and film history. In my teaching and writing, I always have in mind artist Jeff Wall's aphorism, reversed: "art isn't for everyone, but it is for anyone."
Dr. Elizabeth Perrill '99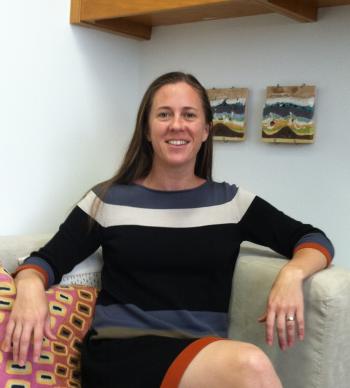 (Art History)—When I began as a freshman at Grinnell I thought I wanted to pursue a degree in international studies, but I struggled with a speaking phobia. I still remember the day, or should I say the moment, when I broke the cycle of anxiety that had held me back. It was in an art history course. I was so excited about a painting we were studying that I forgot my anxiety, turned to my classmates, and put down my carefully prepared note cards. With confidence I began explaining the formal structure of the painting and the social context in which the artist had worked. From that moment on my major was clear, and it was only a matter of refining my choices in the field of Art History. I have been lucky enough to win multiple research fellowships, have earned an M.A. and Ph.D., and am currently both a tenure-track professor at the University of North Carolina at Greensboro and a Consulting Curator for African Art at the North Carolina Museum of Art. I could never hold these two positions without the well-rounded experiences I received at Grinnell in both art history and curatorial practice. The Art Department faculty and the staff of the Faulconer Gallery are invaluable resources that will be an aid to any student choosing to study art history.
Amy Miller '93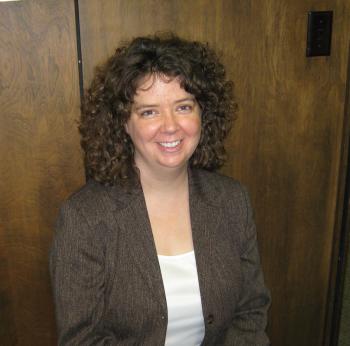 (Art History)—I took Art History as a freshman on a lark, and utterly fell in love with the realization that I was absorbing history, sociology, religious studies, gender studies, and more, all while looking at pretty pictures. Professor Timothy Chasson was my first instructor, and I became an Art History major without a second thought. By my junior year and following a stint of studying abroad at Grinnell in London, though, I realized I didn't have the chops to go on to graduate school in art. I chose law school instead, and now I'm a nonprofit civil rights lawyer for ACLU Nebraska. This is a Grinnellian's dream: I wear jeans most days, I represent people whose fundamental constitutional rights have been violated but I don't have to charge for my services, and I do a fair amount of public education in high schools. The Art History degree now is the underpinning to my intellectual curiosity in the world around me rather than my profession, and I have no regrets.
Normandy Madden '91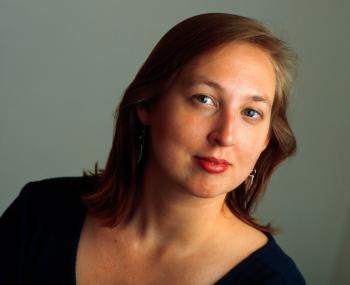 (Art History and Political Science)—Art was a major source of media during the last few thousand years, before TV, magazines, and the internet came along. It was used to communicate political aspirations, military conquests, the plight of the weak and poor, gender relationships. In addition, art produced in each historical period was a mirror into what was happening politically and socially during that time, both on the canvas, literally, and off. Looking at art through the ages can also be seen as an investigation of our world's political history, and that was the point of my studies. I did not directly pursue art history after graduation. Instead, I pursued a career in journalism. I started out as an art/culture writer and gradually moved into business writing, but I quickly found a niche in covering advertising and marketing. If you squint closely enough, every now and then, an ad or campaign comes along that would qualify as art, at least for me. I spent five years in Prague working for newspapers like the Prague Business Journal, and today I am the Senior Vice President, Content Development, Asia-Pacific, for the Thoughtful Media Group ).
Victoria Rovine '86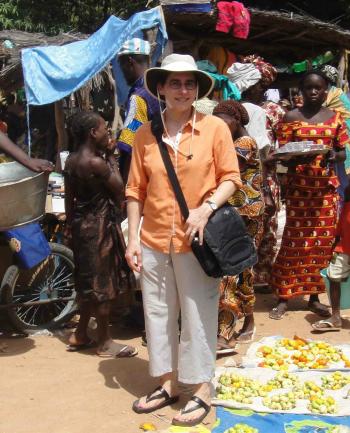 (Art History)—I became an art history major somewhere in the middle of my four years at Grinnell, after trying out a couple of other majors—I think I was a French major for a time, and perhaps a history major as well (it's all a blur now!). But when I took an art history course for the first time, I knew I'd found my calling. I think it was a medieval art course with Dr. Chasson. I loved the art, which was all very new to me, but more than that I found that this was a field that could combine history, anthropology, literature, and all the other disciplines that interested me. To understand works of art, all of these fields were relevant. And the more art history courses I took, the more I fell in love with art from just about every place and era I studied. I went on to a career in museums (the Field Museum, the Brooklyn Museum, and the University of Iowa Museum of Art) and now a teaching position at the University of Florida, where I am an Associate Professor with a joint appointment in Art History and the Center for African Studies. I became an Africanist art historian, though I never studied Africa at Grinnell. But Grinnell led me to my passion for the study of art, so being an art history major was certainly a formative experience for me.