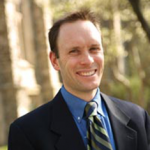 VP for Academic Affairs and
Dean of the College
The Dean's Office works with faculty members from their appointment, through their orientation upon arrival and — for those in continuing positions — across the full arc of a faculty career. We support individual professional aims while looking out for the quality of each academic program and the diversity represented on campus. The dean and associate deans of the College also help to manage the budget resources that support academic excellence at Grinnell.
Our central purpose is to ensure that faculty members are provided what they need for their work.  At times we apply our skills to address challenges and problems; at other times, we help advance ideas for positive change. Our commitment is to be the best Grinnell College possible: a close-knit intellectual community of people who are eager to engage across differences, to offer lively companionship, and direct their efforts in pursuit of knowledge that will serve the common good.​
News
​The annual Grinnell Student Research, Scholarship, and Creative Activity Symposium events will be held the week of April 16-19.