The Global Envoy Program is a new addition to the overall mission and student resources of the Institute for Global Engagement in the 2017-2018 academic year. A Global Envoy is a student-held position designed to provide peer advising to students who are interested in off-campus study, internships, and other global opportunities. Grinnell Global Envoys represent a broad range of international experiences and offer a deep knowledge about the myriad of course-embedded and off-campus programs that are offered through Grinnell and in partnership. Currently, there are five Global Envoys working with IGE.
The Global Envoys provide weekly walk-in advising hours, which are up-to-date (Fall 2017) as follows:
Mondays: 10am to 4pm
Tuesdays: 10 am to 12pm
Wednesdays: 1:30-4pm
Or by appointment, email: ocsappt[at]grinnell[dot]edu
Global Envoys are a great resource for all students considering off-campus programs to discuss options, the application process, concerns, and any other general questions that may arise when choosing a program.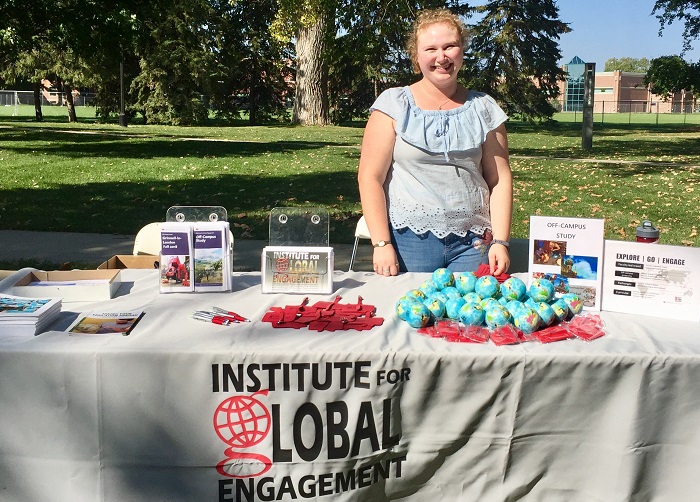 Five students are working as Global Envoys this semester:
Haley Jo Cutrone '19
Lead Envoy Haley Jo Cutrone '19 is a third year history major with a concentration in european studies from Hollis Center, Maine.
Her first year, she participated in the Global Learning Program Tutorial Tolerance and Intolerance: What is Enlightenment Today?, which took her to France and Germany. She joined the IGE in her second year to help other Grinnellians connect with international opportunities while at Grinnell. This spring, she will spend a semester in Belfast, Northern Ireland, where she looks forward to exploring the history and culture of the city through its museums and street art.
Mama Biamah '18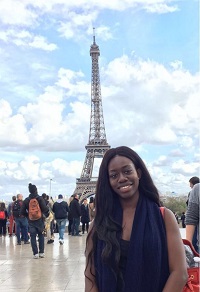 Mama Biamah '18 is a fourth year French major and global development studies concentrator from Accra, Ghana.
Her love for languages was fostered by growing up in a bilingual home. She speaks English, Twi, French, and some Wolof. Studying abroad for a year in Senegal and France is definitely the highlight of her academic career at Grinnell.
Ryan Hung '18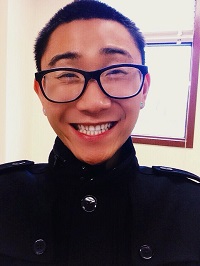 Ryan Hung '18 is a fourth year Theatre and Dance major from Los Angeles, California.
He is a member of the 12th and final Posse from La. After an entire academic year studying off-campus through the Trinity/La Mama Performing Arts Semester in New York City and CIEE: Arts and Sciences in Seoul, South Korea, he is happy to join as a Global Envoy for the Institute for Global Engagement. As a Gilman scholar, he is excited to mentor students about the value of intercultural communication experiences. Other activities and hobbies that Ryan is involved in on campus include the men's indoor track and field team, dance, language learning, and performance!
Eva (Mimi) Sarai '18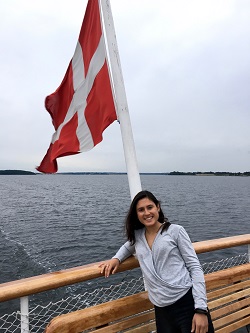 Eva (Mimi) Sarai '18 is a fourth year psychology major and neuroscience concentrator from St. Louis, Missouri.
She joins IGE and OCS after several internship experiences abroad, in South America and Europe, and a semester abroad in Copenhagen through the DIS program. She has a passion for traveling the world and finds that one of the best ways to get to know a new place is to experience the food culture and utilize the common modes of transportation, whether by foot, train, bicycle, or all of the above!
Yolana Martin '20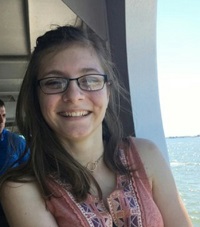 Yolana (Yoli) Martin '20 is a second year Biology major from Madison, Wisconsin.
She has come to IGE after having multiple long-term experiences abroad in Germany and Slovakia, as well as having experience in multiple languages. She is planning to study abroad next year in the fall. She finds that one of the best parts of travelling is using the host country's language, whether it be using the only five words she knows to order a coffee, or to have a conversation with her host family.