Grinnell College students and faculty will explore "Our Urban Future" during a symposium sponsored by Grinnell's Rosenfield Program in Public Affairs, International Relations, and Human Rights. The symposium will held be from Sept. 5-7, 2017, in Joe Rosenfield '25 Center, Room 101. All events are free and open to the public.
Highlights of the symposium will be speeches by renowned New York architect Mario Gandelsonas and by former U.S. Secretary of Agriculture and Iowa Gov. Tom Vilsack, now CEO and president of the U.S. Dairy Export Council.
"With over one-half of the world's population living in urban areas and the likelihood of growth concentrated in cities, every single person on the globe will feel the effects of 'Our Urban Future,'" said Barbara Trish, professor of political science and director of the Rosenfield Program. "This three-day symposium will feature academics, artists and practitioners — all visionaries — asking us to contemplate the challenges we will face and offering prescriptions for a promising future."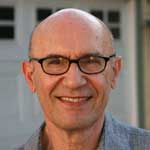 Gandelsonas, a principal of Agrest and Gandelsonas Architects in New York City, first shared his vision of what downtown Des Moines could become nearly 30 years ago. That vision ultimately led to development of the Western Gateway, the John and Mary Pappajohn Sculpture Park, the Principal Riverwalk and the revitalization of the East Village — projects that have helped transform Des Moines into a vibrant capital city.
Also a professor of architecture at Princeton University, Gandelsonas will present the first Scholars' Convocation of the fall semester at 11 a.m. on Thursday, Sept. 7, as part of the symposium. He will focus on the proposed Downtown Des Moines Agricultural Corridor.
A group led by Gandelsonas and Des Moines venture capitalist Jim Cownie has proposed building a string of large greenhouses and vertical farms along the railroad tracks on the south side of downtown Des Moines.
Gandelsonas and Cownie have presented the proposal, which includes illuminating the greenhouses to create a brightly colored river of light, to city and business leaders. The urban farms would showcase Des Moines as a hub of innovative agriculture, producing locally grown food for area farmers' markets, grocery stores, and restaurants. The complex  would also provide research space for college students and agricultural companies.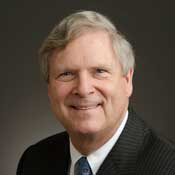 Former Iowa Gov. Vilsack, now CEO and president of the U.S. Dairy Export Council, will speak on Thursday, Sept. 7 as well. His address, which will start at 7:30 p.m., is titled "Food as a Political Movement That Unites but Does Not Divide."
Vilsack, who served as governor of Iowa from 1999-2007, was appointed U.S. Secretary of Agriculture in 2009. He held the post for eight years, advocating investment in rural communities to help open economic opportunities in the post-recession economy while conserving natural resources and ensuring that America's food supply was protected.
The symposium will also feature:
Co-sponsoring the symposium are the Grinnell College Office of the President, Environmental Studies Concentration, Center for Prairie Studies, Program in Practical Political Education, and John Chrystal Fund for Distinguished Foreign Visitors.
Grinnell College welcomes the participation of people with disabilities. Accommodation requests may be made to Conference Operations.
This venue is equipped with an induction hearing loop system, which enables individuals with hearing aids set to T-Coil to hear the program.
The College welcomes the presence of minors at all age-appropriate public events and for informal visits, with the understanding that a parent, legal guardian, or other responsible adult assumes full responsibility for their child's safety and behavior during such visits or events. In these cases, the College expects that an adult responsible for the visiting child takes measures to ensure the child's safety and sees that the child complies with directions of College personnel. Grinnell College is not responsible for supervision of minors on campus.