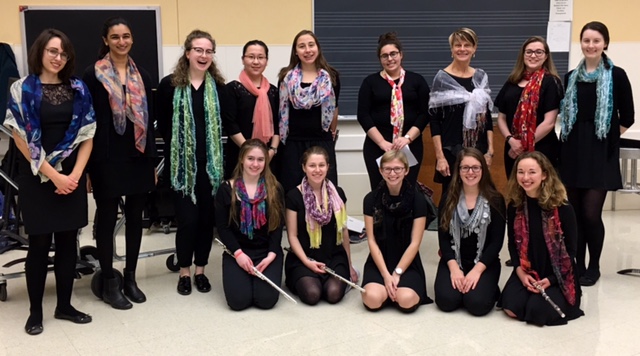 Claudia Anderson, director
MUS 101-09
Looking for camaraderie and community as a flutist? Consider joining Fresh Flutes!
Fresh Flutes at Grinnell is one of the music department's small ensembles open to intermediate and advanced flutists. The ensemble plays music for multiple flutes (piccolo, C flute, alto, and bass) that comes from all musical styles and eras. Our musical goal is to expand your knowledge of repertoire and extend your playing skills.
This includes improving traditional tone and technical playing as well as acquiring contemporary or extended techniques on the instrument. Development as chamber musicians is a high priority in the group. Skills include increased sensitivity to listening, adjusting to ongoing ideas coming from each member, flexibility in moving from one type of flute to another, and understanding how to contribute individual abilities to create a musical and social whole that transcends each person. We perform at least one concert per semester, with combinations of duo, trio, quartet, quintet, and the entire ensemble. Repertoire ranges from Boismortier to Ian Clarke, Derek Charke, Cynthia Folio, and other contemporary composers; we also feature works composed for the group by Grinnell faculty and student composers.
Take a tour of the photos and sound bytes below to get a sense of the range of music we explore, as well as the spirit of fun and friendship that runs through all our activities. If you are interested in auditioning for the group, please contact Claudia Anderson.
Excerpts from Boismortier's Concerto in DM, mvt. lll:
Working hard in rehearsal in the Faulconer Gallery, where we often present our concerts in collaboration with the current art exhibit: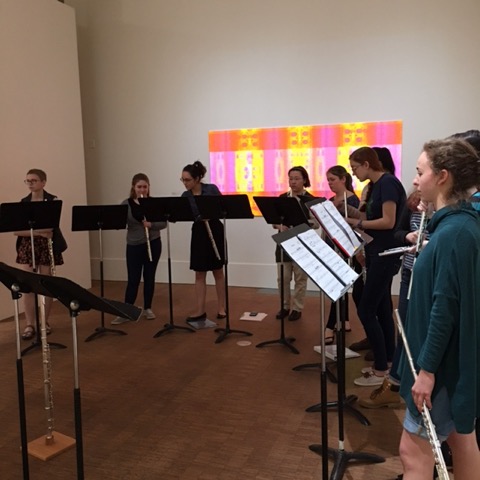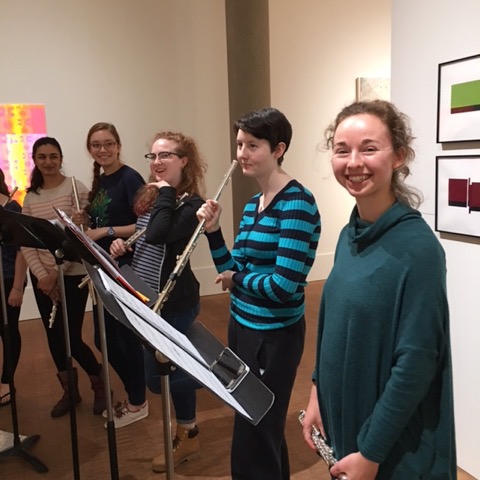 In the fall of 2015 the flute studio was given the gift of a new alto flute from friends of a late Grinnell alumna, who was a flutist during her time at Grinnell.
'The Baths of Caracalla' by Elizabeth Brown, for four alto flutes and electronics:
Starting the year with a Fresh Flutes potluck!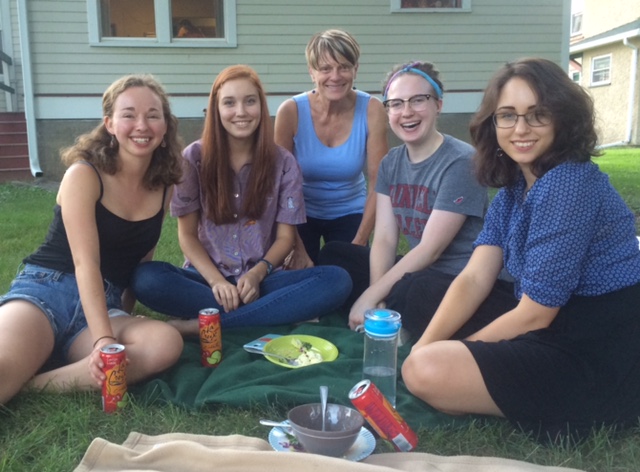 'Vivid Color' for three flutes performed by music majors Grace (far left), Marie (hugging her knees), and Kirsten (far right):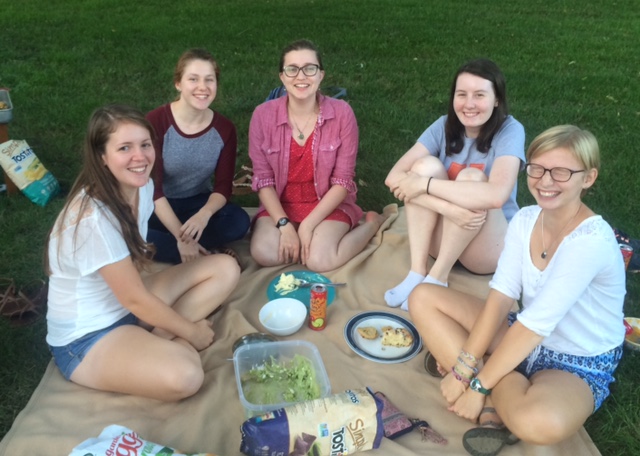 For our 2016 spring concert, faculty John Rommereim collaborated with Fresh Flutes and with ZAWA! (flute duo Claudia Anderson and Jill Felber) to create 'Shifting Skies,' a work for two alto flutes and flute ensemble. Here is John rehearsing with us: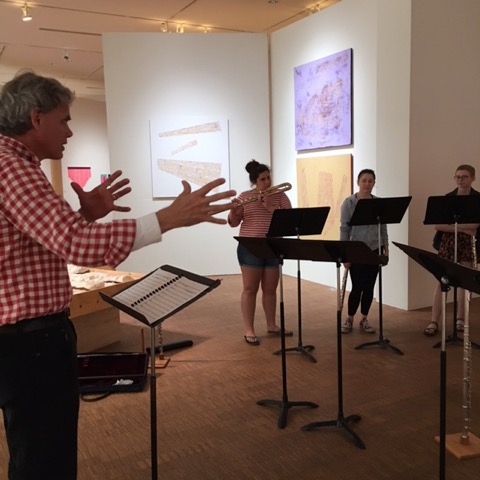 The world premiere of 'Shifting Skies':
Jill Felber and Claudia Anderson after the performance: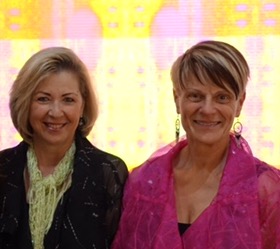 After all this work, some flute yoga!: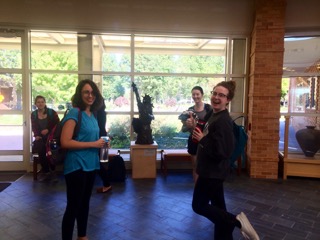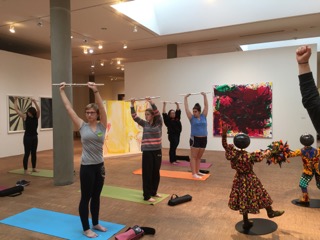 Finally, enjoy this ebullient work by Derek Charke, 'Raga Terah,' a great example of what Fresh Flutes loves to do - push the limits of traditional flute playing while presenting accessible and compelling flute ensemble repertoire to our audience:
We welcome you to the world of Fresh Flutes at Grinnell!