2017-18 Season
Nice Fish — by Mark Rylance and prose poet Louis Jenkins

Directed by Ellen Mease
Roberts Theatre
Friday, October 6 at 7:30 p.m.
Saturday, October 7 at 7:30 p.m.
Sunday, October 8 at 2 p.m. 
Join us for Nice Fish or "Godot on ice," a sublimely playful, profound, and very funny play set on a frozen Minnesota lake. As two old college buddies icefish, they meet an officious DNR guy, a precocious, philosophical 20-something named Flo (Flora or spring), and her grizzled grandfather Wayne, old man winter, a spear fisherman. A surreal ensemble of five quirky souls muse on life, lost love, and mortality. Wry, wise, goofy, wistful, absurd comedians, they are collectively us, suspended between the great fishes of the primeval depths and a bazillion stars beckoning upwards. The ice booms, the spring thaw begins, the fishermen float out into the great dark. We are hooked.
Oddball comedy and endearingly strange existential fable, "like a folksy Waiting for Godot, the play, co-written by Mark Rylance and the Minnesota prose poet Louis Jenkins, is intensely charming in its cock-eyed humanity." –The Guardian, 2016
Nominated for a 2017 Olivier Award for Best Comedy
The First Time I Walked on the Moon - by Craig Quintero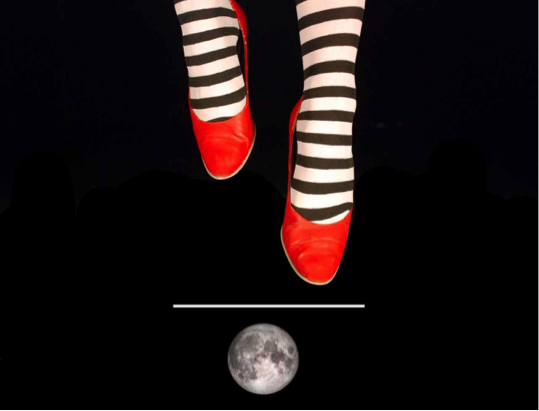 Directed by Craig Quintero
Flanagan Studio Theatre
Thursday - Saturday,  November 16-18, at 7:30 p.m.
Sunday, November 19, at 2:00 p.m.
It is a fantasy that extends beyond cultures, borders, gender, and age… The dream to counteract the pull of gravity, lift your feet from the ground, and ascend. We long for this sense of weightlessness, this shedding of our burdens, this lightness of being. To be both human and more than human, to reach the heavens. the first time I walked on the moon is a performance that explores this desire for the magical and the miraculous, this desire to escape from the monotony of everyday life and step into the unknown. ..
Working with a creative team that includes Taiwanese video artists Su Hui-yu, Lan Yuan-Hung, Yi-Pei Hou, and Band Wei Cheng, this production immerses the audience in a shifting landscape of moving light and images, transporting the audience through space and time, dream and reality. Professor John Rommereim's original music adds a magical score that propels us through both the joys and sorrows of life, through the harsh realities and miraculous wonders. 
wd u harbor me? - Dance Ensemble/ACTivate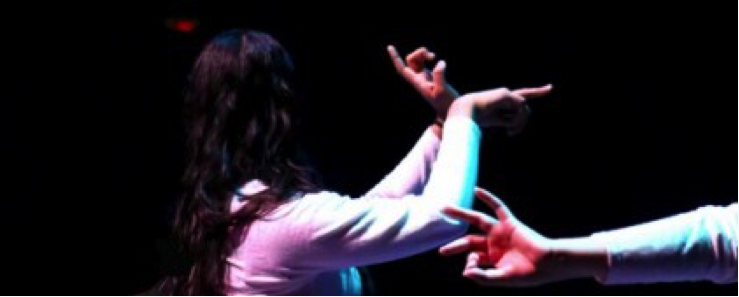 Choreographed by Celeste Miller
Flanagan Studio Theatre
Friday, December 1 at 7 p.m.
Saturday, December 2 at 7 p.m.
Please note time! The performances are scheduled at 7 p.m. so students can attend One Acts at 8 p.m.
Next to Normal - Books and Lyrics by Brian Yorkey, Music by Tom Kitt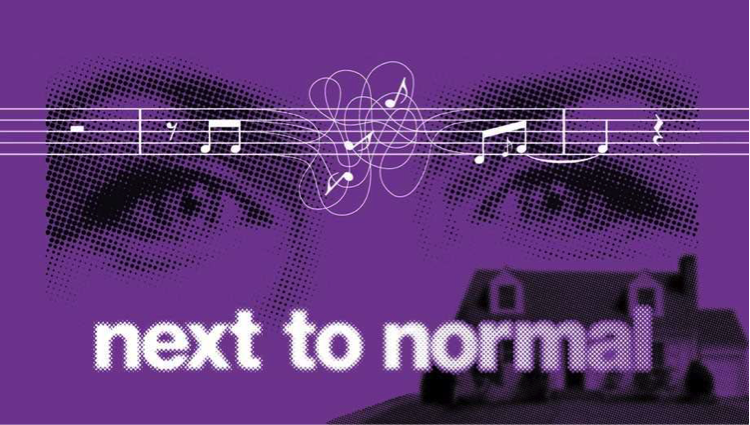 Directed by Jessica Daly '18
Roberts Theatre
Friday, December 8 at 7:30 p.m.
Saturday, December 9 at 2:30 p.m.
Sunday, December 10 at 2:30 p.m.
Winner of three Tony Awards and the 2010 Pulitzer Prize for Drama, Next to Normal is a rock musical that explores how one suburban household copes with crisis and mental illness. The Goodmans may appear to be a typical American family, but matriarch Diane struggles with worsening bipolar disorder and a traumatic past. 
Image of an Unknown Young Woman- by Elinor Cook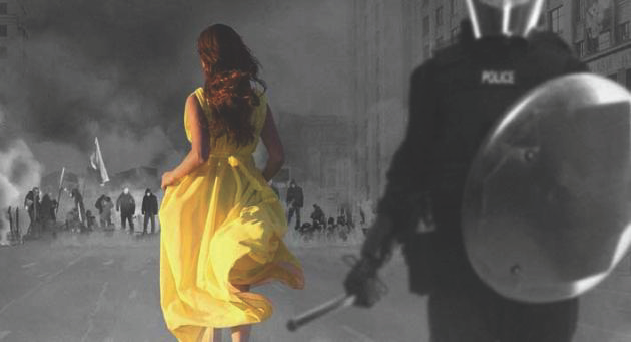 Directed by Lesley Delmenico
Flanagan Studio Theatre
Thursday, March 8 at 7:30 p.m.
Friday, March 9 at 7:30 p.m.
Saturday, March 10 at 7:30 p.m.
Sunday, March 11 at 2 p.m.
Image of an Unknown Young Woman, by young British playwright, Elinor Cook, was first performed at the Gate Theatre, London. Grinnell's performance will mark the show's US premiere.
Every picture tells a story. This play examines how media images become seared into our consciousness, and how we use them. Based on the viral video of a young woman who was killed during a protest in Iran in 2009, it's set in an unnamed country and its global scope includes the photographer who filmed the event, its local consumers, a woman whose mother goes missing in the chaos, and how protest groups and well-meaning liberals use distant images—and each other--in the West. It's laced with moral ambiguity and told with a sharp wit. Cast of eight, with three people serving as a chorus that's alternatively internet voices, protesters, security police, or American children
Box Office
Hours: noon–5 p.m. the week of the performance
E-mail: boxofc[at]grinnell[dot]edu
Phone: 641-269-4444 (Please call during box office hours)
Tickets: Tickets are required for all shows performed in the Wall Performance Lab, the Flanagan Studio Theatre, and Roberts Theatre. The number of tickets available per patron is based on the performance and the venue. All shows are free and open to the public.